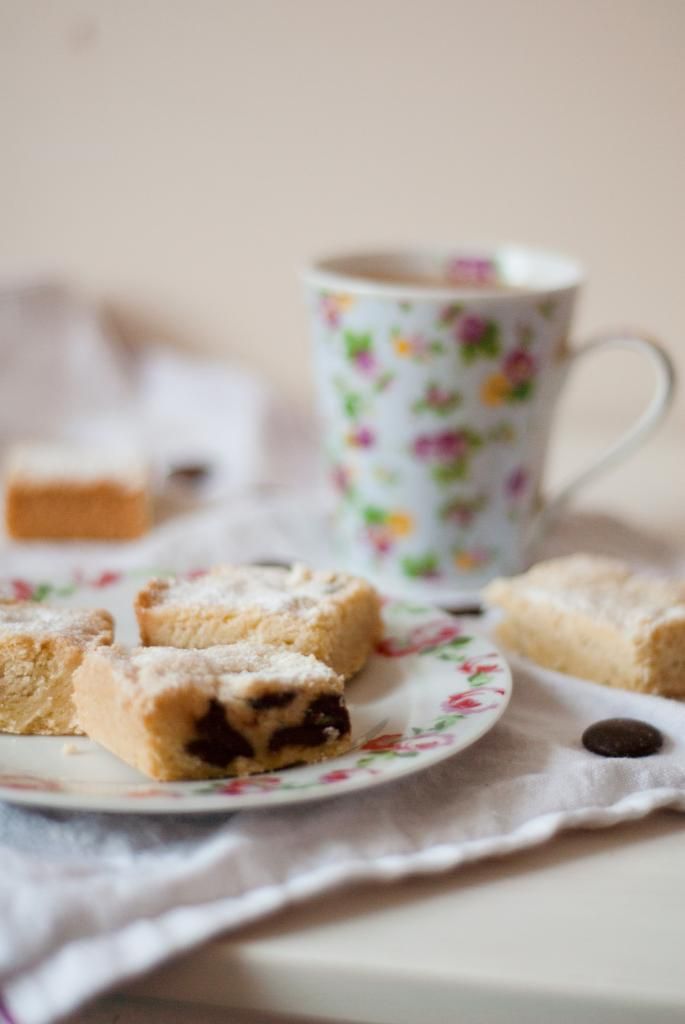 There are cold winter days when all you need is shortbread and a decent cup of tea. Yesterday was one of those days. The sun was out and it was a beautiful day but it was so cold and the ice on the path and my heeled boots were not the best combination. We had the Mr's mum over for dinner so I decided that shortbread would be the perfect after dinner snack, especially when it's washed down with a cup of tea.
The chocolate orange idea came from a silly mistake I made a few weeks ago. In fact it was just a couple of days before Christmas and in the Christmas food shop panic I accidentally picked up some posh chocolate chips. At the time I thought it was cocoa powder, how wrong I was. Luckily I popped into town before my late shift at work and picked some cocoa powder up.
The orange came from the classic combination and because over Christmas I didn't have a Terry's Chocolate Orange. Probably the first Christmas ever without one! So I made up for with this lovely shortbread.
You will need:
100g icing sugar
200g plain flour
100g cornflour
200g soft unsalted butter
100g milk chocolate chips
2 tsps orange flavouring
Preheat the oven to 160°C/Gas Mark 3.
Put the icing sugar, plain flour and cornflour into the bowl of a food processor fitted with the double-bladed knife and give them a quick blitz to combine.
Add the butter, chocolate chips and orange flavouring and blitz until a dough comes together.
Line a baking tin, with high sides. Push the dough into the tin, using a back of a spoon to smooth out.
Bake for 25 - 30 minutes until the edges start to turn golden brown.
Leave to cool completely before cutting into squares.
Enjoy!