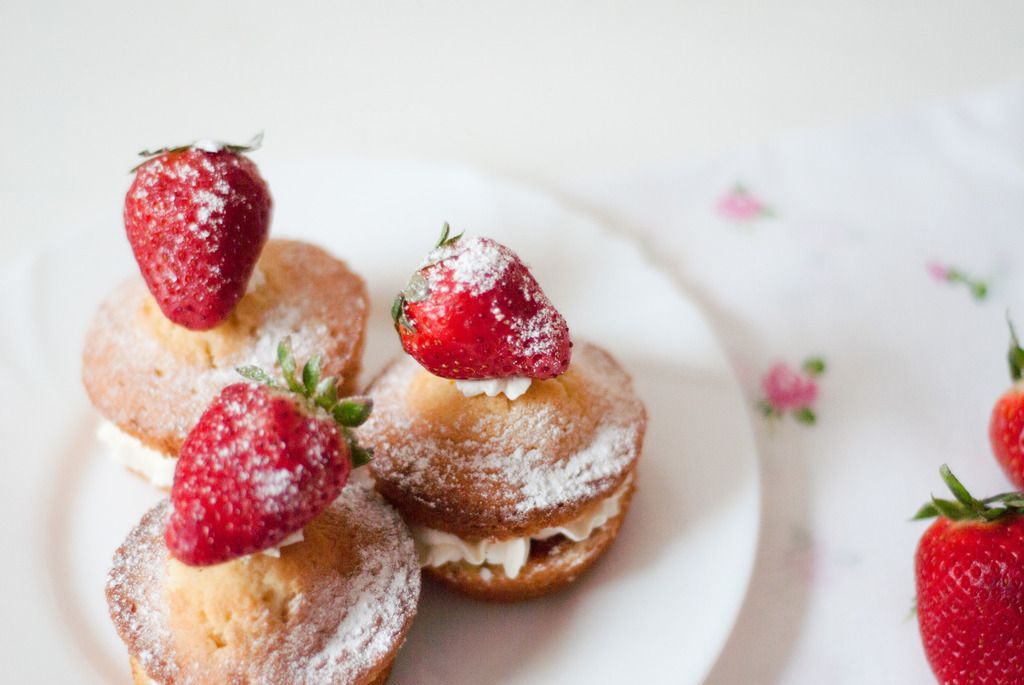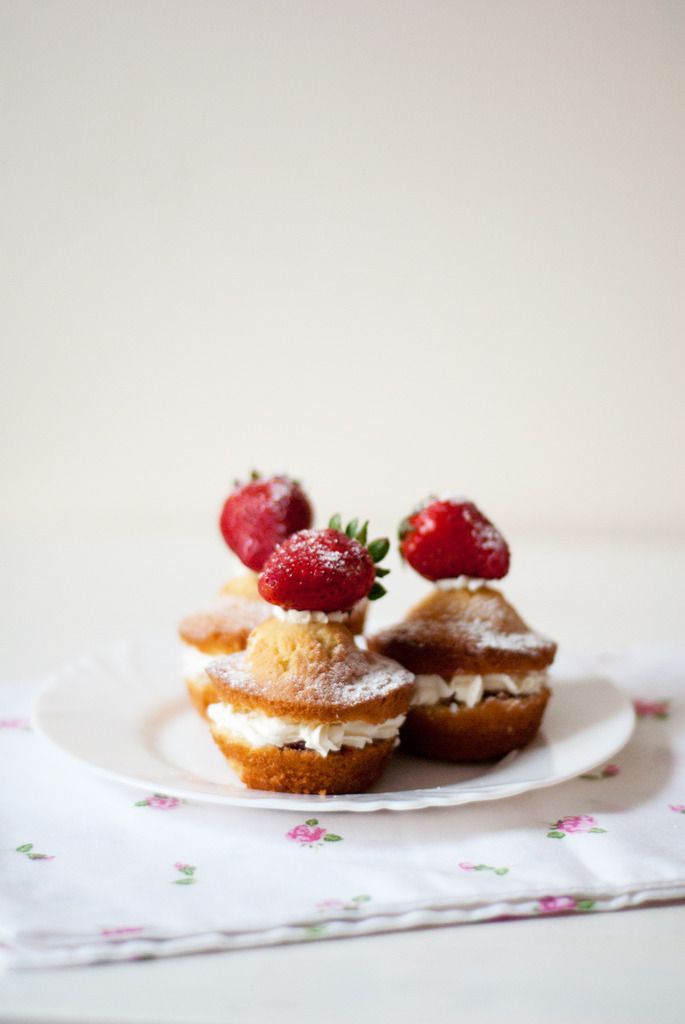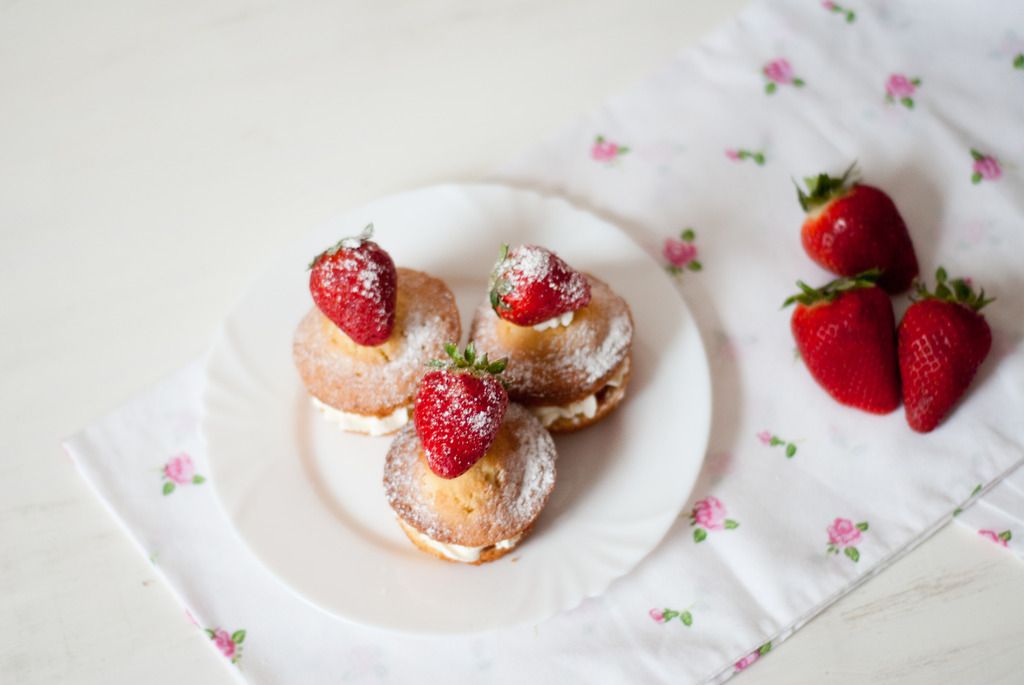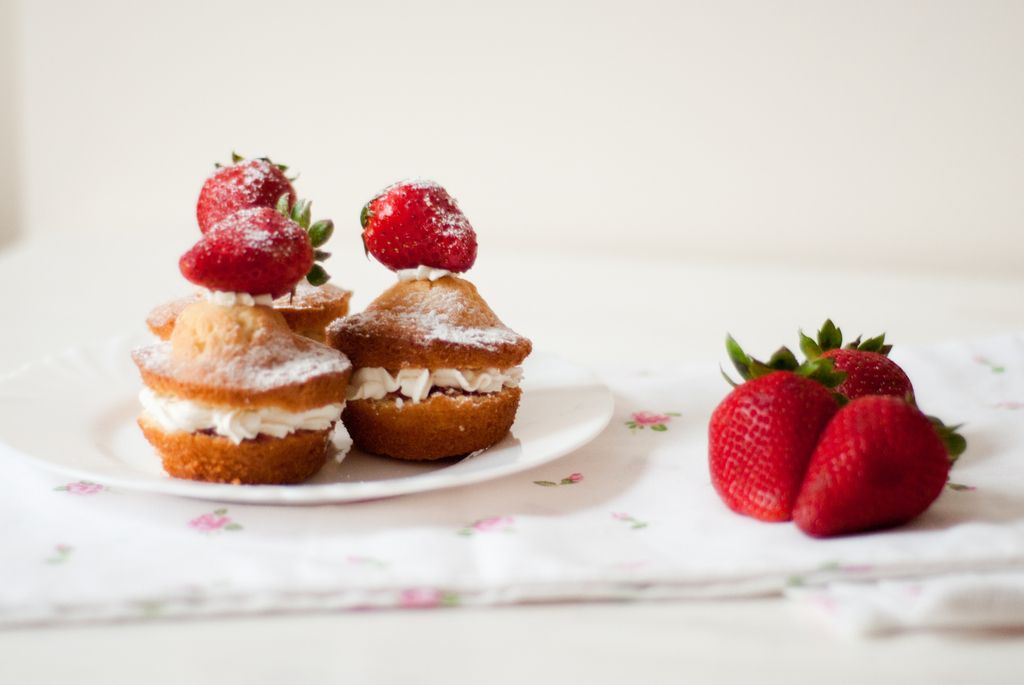 The problem with baking is that everybody will want you to do it all the time and every single birthday/baby shower means you have bake. I love baking so I don't mind but sometimes you just don't get the time which means someone gets left out. And that's the story behind these little cakes. They are for one of the girls at work who I promised last year that I'd make her a birthday cake. This year I had time. After trying to work out what I should I make for her we settled on a classic Victoria sponge but I decided that it was a little bit boring and I'd seen these indiviual ones doen before.
I made these in a muffin tin without cupcake liners but it was tricky to get some of them out so next time I'll bake them in the cupcake liner and remove them once the cakes have cooled. I think these look pretty impressive and they are really simple to make. I can't wait for strawberry season any excuse to use them in my recipes.
You will need:
175g unsalted butter, softened
175g caster sugar
3 large free-range eggs, beaten
1 tsp vanilla extract
175g self-raising flour
strawberries
300ml double cream
jam
Pre-heat the oven to 180ºC and grease a deep muffin tin or line the tin with cases,
In a large bowl cream together the caster sugar and butter until soft. Add the vanilla and beat well.
Gradually add an egg and add 1/3 of the flour. Continue doing this until the flour and eggs are used up.
Spoon the mixture into the tin or the cases and bake for 15-18 minutes.
Leave to cool.
Whip the cream into stiff peaks.
Cut the cakes in half. Spread one half with jam and pipe cream on top place the other half on top.
Pipe a small amount of cream onto the cake and place a strawberry on top. Dust with icing sugar.
Enjoy!