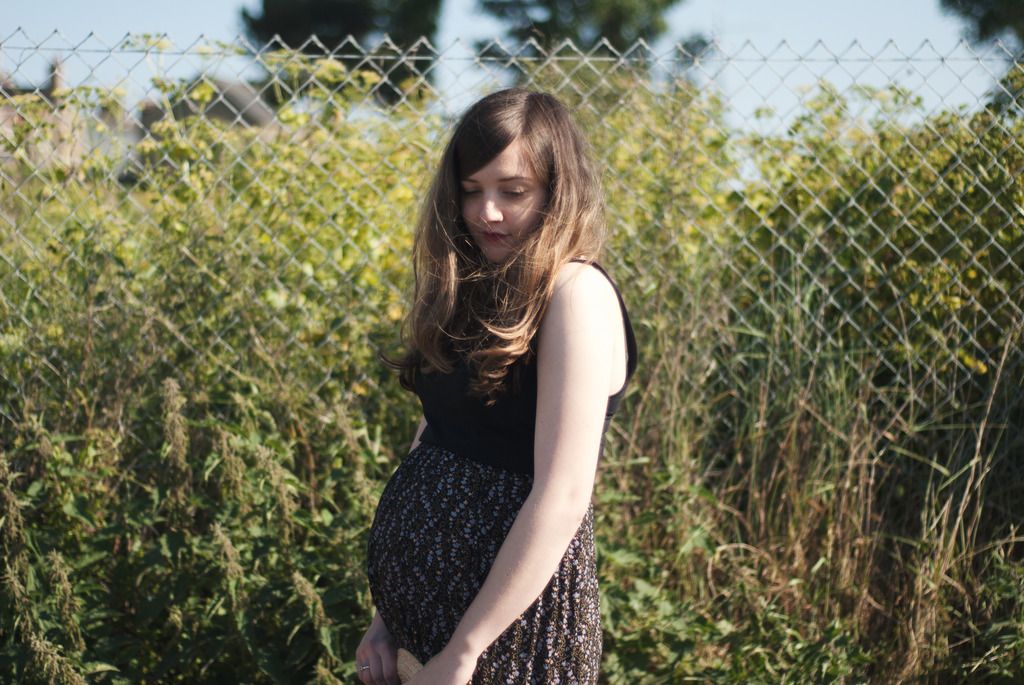 skirt - charity shop, vest - new look, hat - monki, squinty eyes because of the sun - models own!
Yay for the warmer summer days. My pasty pale skin is longing for a sunkissed glow, finishing work isn't that far off and I'm rather excited to be able to spend the whole of the summer outside if I want too. Although walking around in the heat being pregnant is not so fun but hopefully the time I have off can be spent relaxing in the garden (that's still not finished!).
Baby girl is definitely getting bigger and this bump is growing by the second but surprisingly I'm finding it easier to dress. Cooler days usually mean jeans for me but I only have one pair that fits me at the moment so I end up in the boring pregnancy staple of leggings and a long top. When the sun is out I can wear maxi skirts or my recent favourite midi skirts pulled up over my bump. I picked up this beauty from a charity shop for 50p. Charity shops are great for midi skirts and as they are little old lady (chic) but worn with a tighter fitting top they look really nice and perfect with a pair of sandals.
I'm sure as I get even bigger I'll begin to struggle to dress but until then I'm rather enjoying dressing this bump!