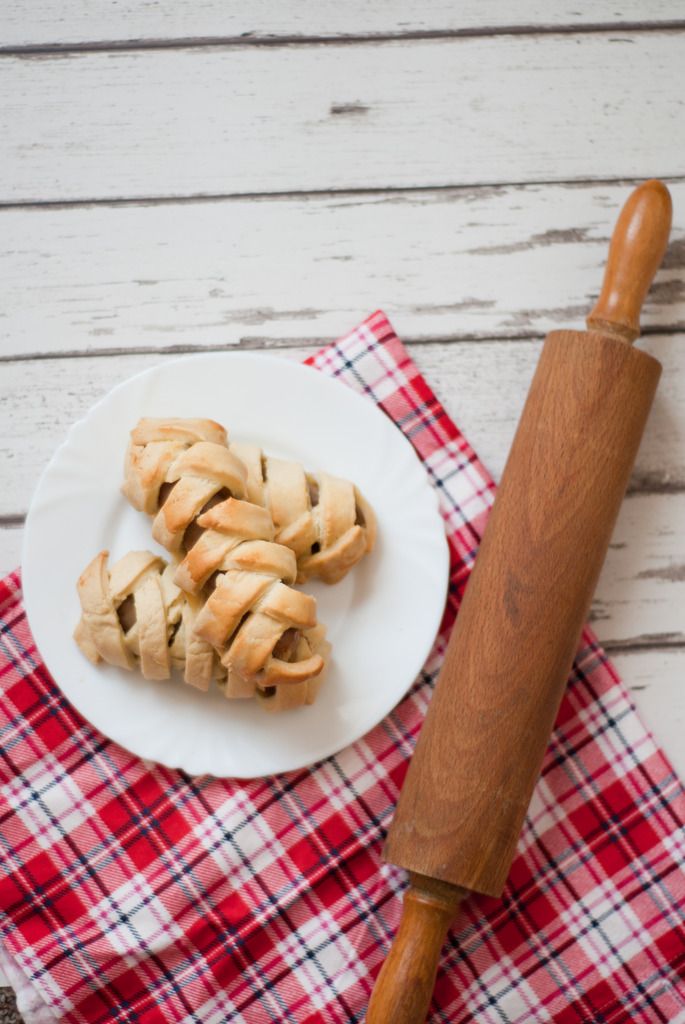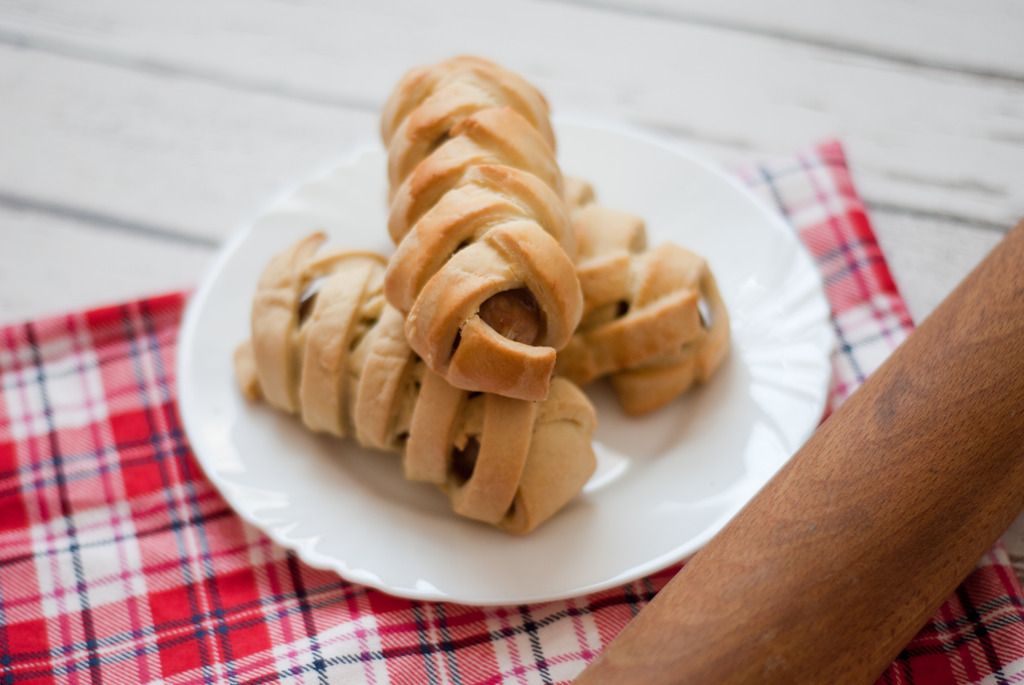 I have a confession to make, I didn't make these myself, my idea but not executed by me. Don't get me wrong I planned to make them, but rolling out the pastry seemed like too much hard work so the Mr (to be) stepped in. Which I'm really grateful for as it's far too hot to be rolling out pastry and there is no way I could do that amazing lattice technique right now, baby brain has well and truly taken over. I'm assured that the technique is easy and it just looks a lot more impressive than it is.
I used to make this recipe back when I was vegetarian but with Quorn sausages (obviously). It's a perfect cheat recipe. No messy sausage-meat just a decent sausage wrapped in delicious pastry. You do need to spend a little extra on a better quality sausage but that goes for most meats.
We settled for a Cumberland sausage, it's become one of our favourites recently. You have a choice, you can either be really lazy and leave the sausage in the skin, buy skinless ones or take the skins off. We got really lazy and left the skin on. They still taste as delicious. These are perfect for a summer picnic or garden party and won't take up too much time.
Individual Sausage Lattice
- Makes 8 -
500g plain flour
200g butter, diced
pinch of salt
5 tbsp water
8 fresh (not frozen) sausages
milk, for glazing
- In a bowl, combine the flour, salt and diced butter. Rub the butter into the flour until your mixture resembles breadcrumbs.
- Add the water a tablespoon at a time. You may need less, you may need more depending on air temperature.
- Combine until you have a dough.
- Chill in the fridge for at least 30 minutes.
- Pre-heat your oven to 200ºC/ Gas Mark 6.
- Roll out your dough on a floured surface. Place a sausage onto the dough and cut 8cm either side. Allowing enough space at the top for diagonal cuts.
- Brush the dough with milk. This will allow the pastry to stick to the sausage.
- Cut 1cm thick diagonal strands from the edge of the sausage, away from yourself.
- Cut a triangle into to the top of the pastry dough. Pull down onto the sausage so the point is at the top of the sausage.
- Take the top right hand strand and pull over the sausage. Then pull the top left to overlap that one. And repeat going down the strands.
- Tuck the final strands underneath the sausage. You'll have some overlap from the last two strands that you use to tuck under.
- Brush the top with milk.
- Place onto baking trays lined with parchment paper and bake for 30 - 35 minutes, until the pastry is golden brown.
- Leave to cool, or sneak one warm from the oven!