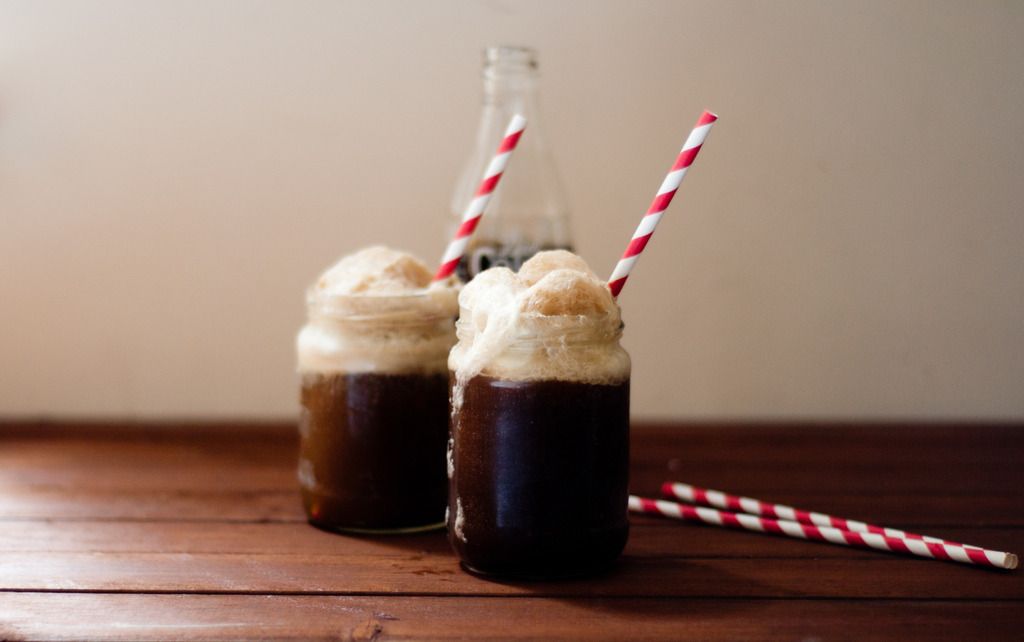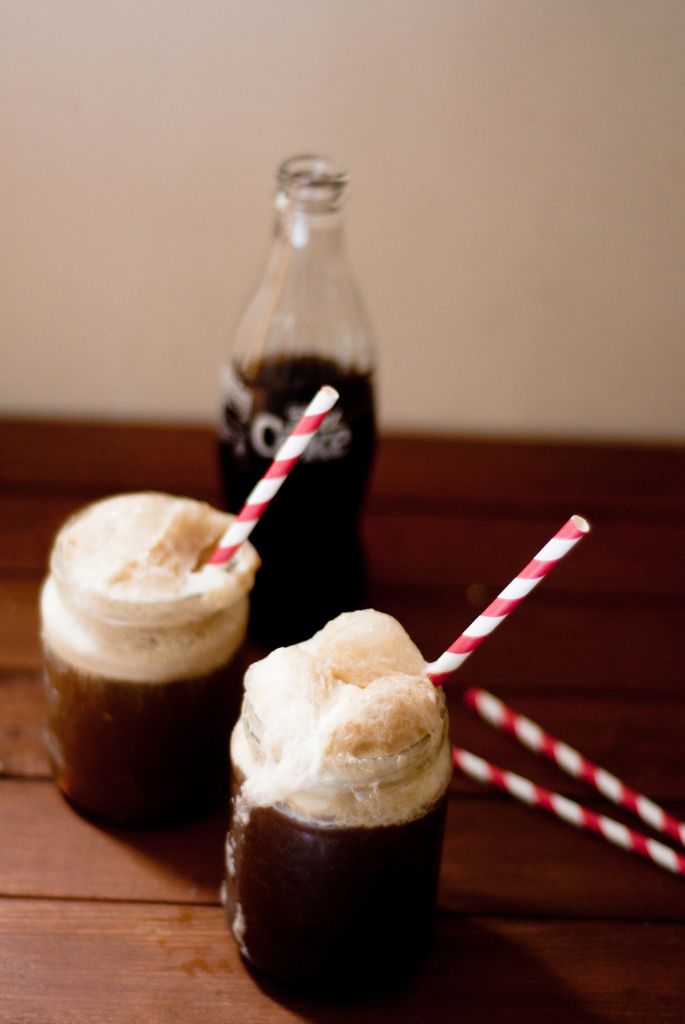 This drink brings back so many childhood memories. My sister used to make it when she was baby sitting us when my mum and dad went out. That is one of the great things about having an older sister, they can introduce you to things as delicious as this. I can remember begging her to make it every time and being amazed at how great it tasted. It became such a treat and I don't think I've had it since then which is a shame. I think they should be part of any good Saturday night in!
The combination of cola, which probably has to be my favourite drink and one of my only vices, and vanilla ice cream is just magical. The key is a good vanilla ice cream although I'm sure we used to use the cheapest we could find at the corner shop! The better the vanilla flavour the better drink. I really don't need to give you the recipe because you should probably know it and it's just as simple as putting a big scoop of ice cream into a glass of cola.
You should make one tonight. No need to thank me!
This post has been scheduled in advance as I am currently taking two months maternity leave from blogging to be with my baby. All comments will be answered in time, thank you in advance for being patient.