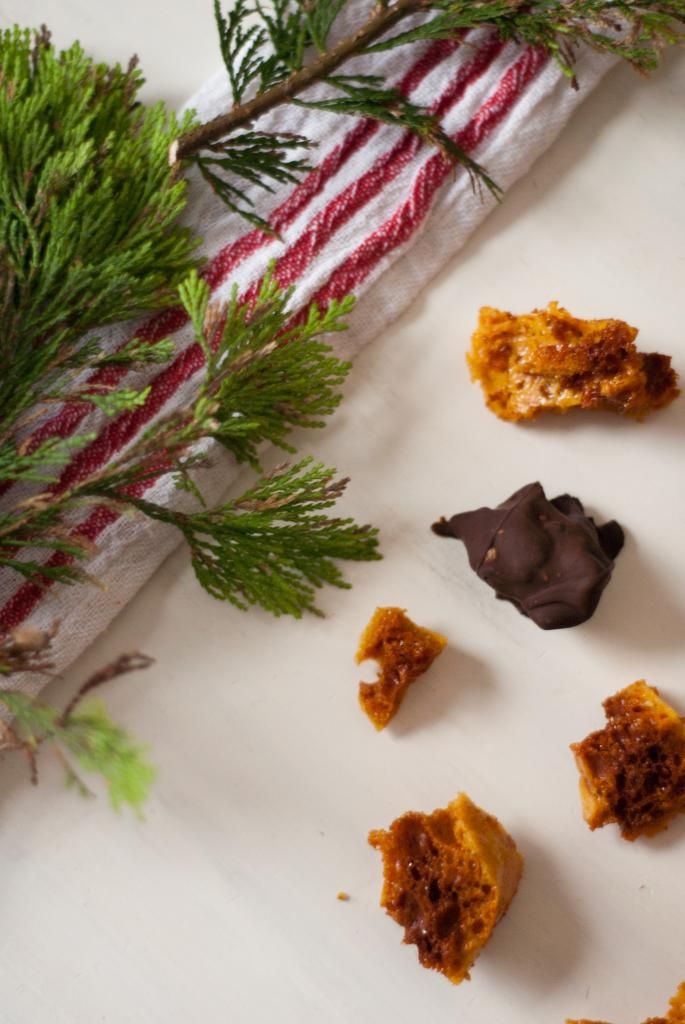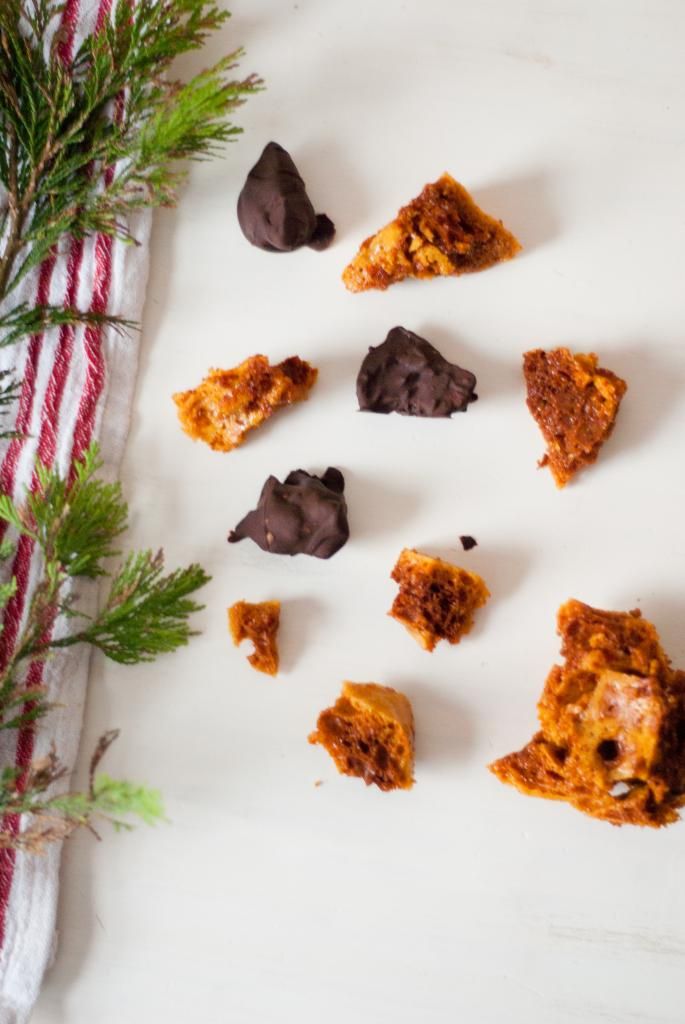 Here's another recipe for you. Christmas is creeping up pretty quickly and the thing I'm looking forward to the most is having 3 days off spent with my lovely family. Working in retail at Christmas is tough and you cherish everyday off you get. My busy schedule at the minute means I don't have much time for baking and there are so many things I need to bake before Christmas including a special recipe that my mum and I came up with. I'm hoping I have enough time to bake it.
As for Christmas shopping I am done. Finally. I hate leaving things last minute and if I don't have everything by now I start to panic so I'm rather glad that's all over and done with. Next year will be completely different. I have a feeling it will be a lot of homemade gifts as our wedding will only be 2 months away! That's scary and in the next 14 months we've got a lot to sort out.
Onto the honeycomb. I do love a Crunchie and the thought of making our own was a great idea. I roped my sister in law to help. There was no way I'm tackling a bubbling pan without her help and I'm really glad I did. You can't be scared for this one. These taste so wintery (another made up word) they are just perfect for a hamper or chocolate box.
You will need:
200g caster sugar
5 tbsp golden syrup
2 tsp bicarbonate of soda
200g chocolate
Line a 20cm square tin with re-useable baking parchment (Poundland sell one).
In a large, heavy based pan, mix the caster sugar and syrup. Stir over a gentle heat until the sugar has melted.
Try not to let the mixture bubble until the sugar grains have disappeared.
Once completely melted, turn up the heat a little and simmer until you have an amber coloured caramel (this won't take long), then as quickly as you can turn off the heat, tip in the bicarbonate and beat in with a wooden spoon until it has all disappeared and the mixture is foaming.
Scrape into the tin immediately but be careful as the mixture will be very hot.
Leave to set. This will take up to 2 hours and the mixture may still bubble in this time.
Once completely cool and set, break up into bitesize chunks. Melt the chocolate and dip each piece of honeycomb into the chocolate. Leave to set.
And there you go. Your own bitesize Crunchies.