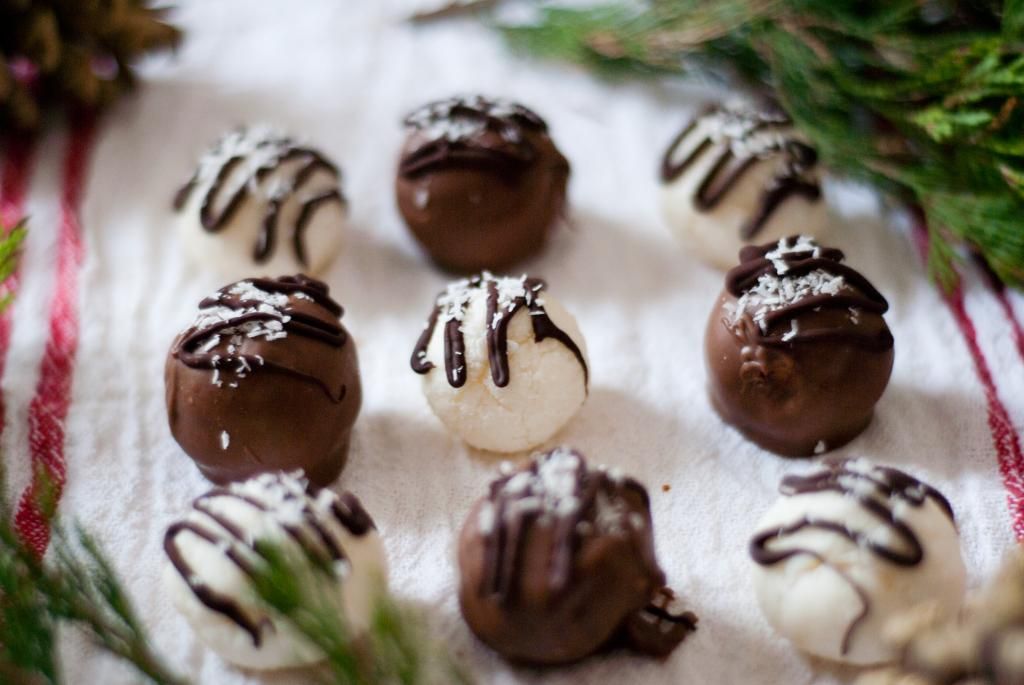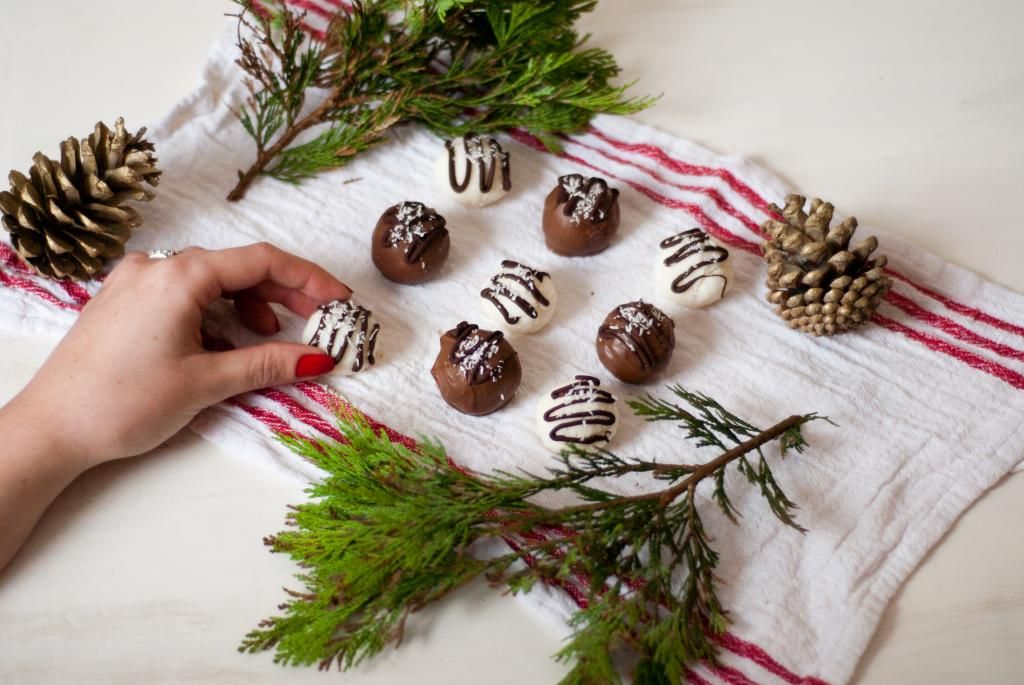 So this year my sister in law and I decided that instead of creating a hamper like we usually do, we would create a chocolate box full of sweets. We are planning a big get together on Boxing day and instead of giving a box to everyone or each couple we are just going to have them out on the table and people can just help themselves. It's something a little different but fun and easy to make.
Coconut ice can be very sickly sweet and the pastel colours are great if you a giving that as a gift on it's own but in the chocolate box the pink food colouring wouldn't work. So we combined coconut ice with Bounty's and made our own chocolate that is perfect for the box. We covered some in milk chocolate and then piped dark chocolate on the top with a sprinkling of coconut. And then the plain coconut ice with dark chocolate piped over the top. Both look and taste great.
Scroll down for the recipe.
Adapted from Delicious magazine.
You will need:
397g can condensed milk
350g desiccated coconut
350g icing sugar
300g milk chocolate
100g dark chocolate
handful of coconut
Pour the condensed milk into a big bowl. Add the coconut and icing sugar and mix really well. It will become very difficult to mix, but keep going!
Take some mixture into your hands and roll into walnut sized balls. This will make around 50.
Leave to set for at least 2 hours until the coconut has hardened a little.
Melt all the chocolate. Place the dark chocolate into a piping bag and the milk chocolate into a bowl.
Dip half of the coconut balls into the milk chocolate and leave to set.
With the other half pipe the dark chocolate over the top and sprinkle over a little coconut.
Once set pipe the dark chocolate over the chocolate covered coconut balls and sprinkle with coconut.
Leave to set completely.
Store in an airtight container for one month.