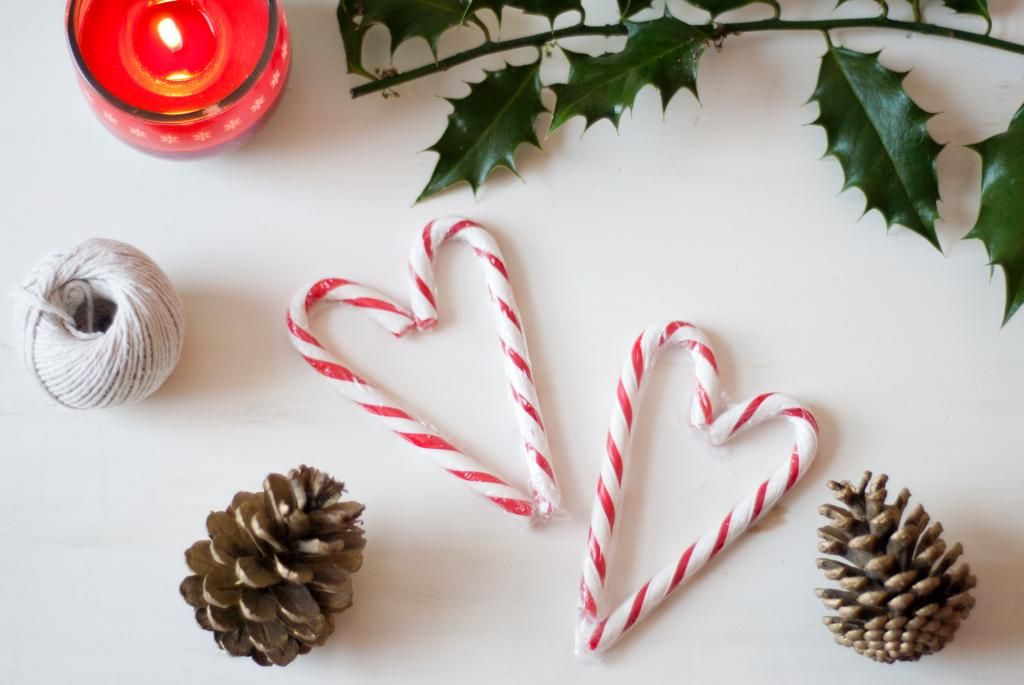 Sunday we put our decorations up. I know most people have had theirs up for a while but growing up we would always put them up around now and I've carried on that tradition. We've not gone for the traditional Christmas look though. We have a washi tape tree, bauble bauble garlands and these candy cane hearts, our front room is so tiny we can't cram it full with decorations (as much as I'd like to).
Sunday was such a lovely lazy day. December flies by we have so much going on it's nice to spend a day together at home watching Christmas films and wrapping all the presents. It was the day after my works Christmas party and although the dreaded hangover didn't hit me I was rather tired so staying in all day was the best idea and getting Chinese, that was a brilliant idea too!
I thought I'd share this super quick DIY idea with you. All you need is a pack of candy canes, mine came from poundland, some sellotape and string or ribbon to tie it up with.
Place the candy canes into a heart shape and tape it in place. Then loop through the string or ribbon.
Ta-da!