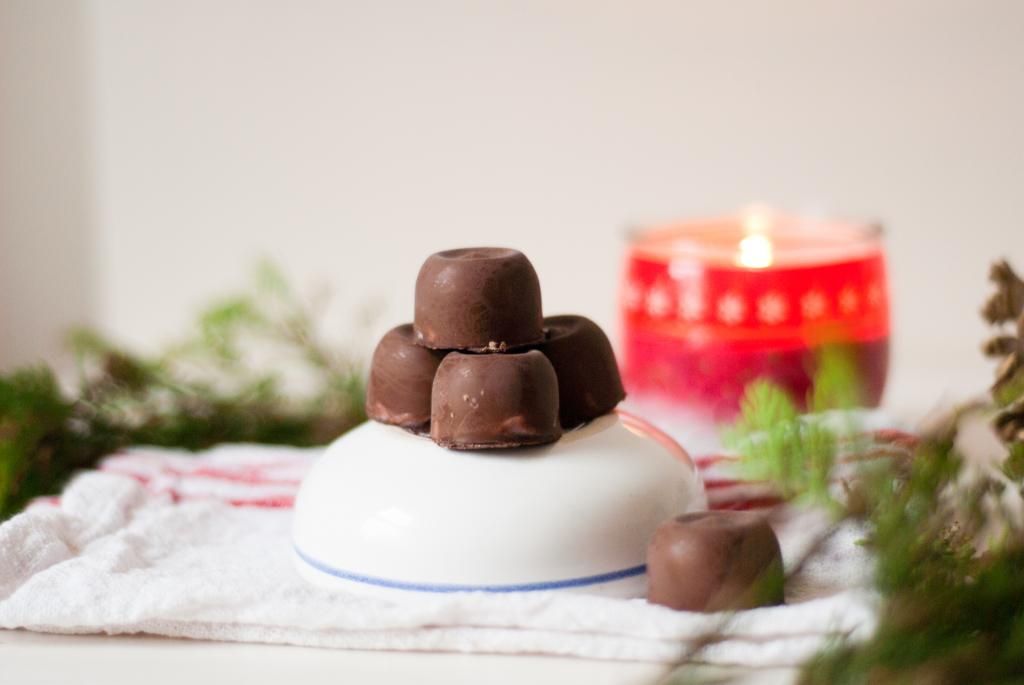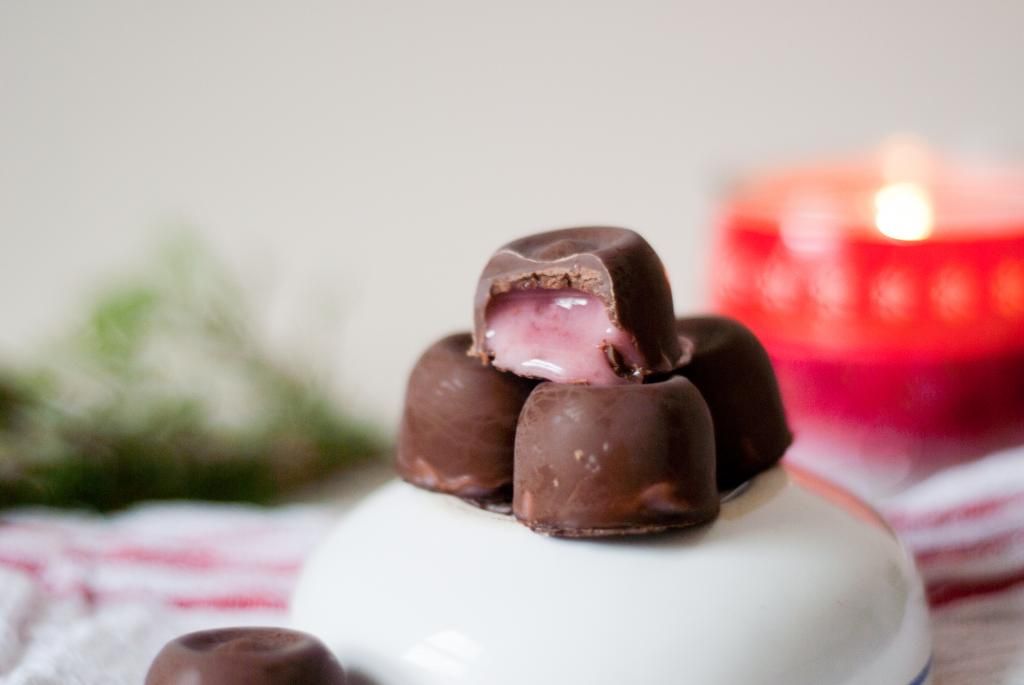 Another recipe for your
chocolate box
or hamper. Can you believe it's only two weeks until Christmas? I'm almost finished with my shopping I've just got a couple of bits left but I'm hoping a trip to The Range tomorrow will have the answer.
I just need to decide on what I'm baking over Christmas so far all I have on my list is a yule log and I think I'm going to need a lot more than that! I'm planning on spending Christmas eve baking so I had better get planning!
This recipe was going to be orange flavoured but when I got to my sister in laws to make them I realised I had picked up orange food colouring instead. I'm such an idiot sometimes. But luckily she had a great idea of using jam. The moulds we used came from Poundland, there baking range just keeps getting better. But you can use any mould you can get your hands on.
Onto the recipe
You will need:
200g chocolate (we used milk)
1 tbsp good quality strawberry jam
Icing sugar
Melt the chocolate and lightly coat the mould ensuring that there are no gaps. Leave to set.
In a bowl add the jam and enough icing sugar to make the fondant. It should be thick enough to hold it's self inside the chocolate but not too thick that it will set.
Once the chocolate had hardened spoon inside the filling. Don't over fill the chocolate shell half way will be enough.
Fill with the remaining chocolate and leave to set again.
Pop the chocolates out of the mould and you are done!
These will keep for around a week.