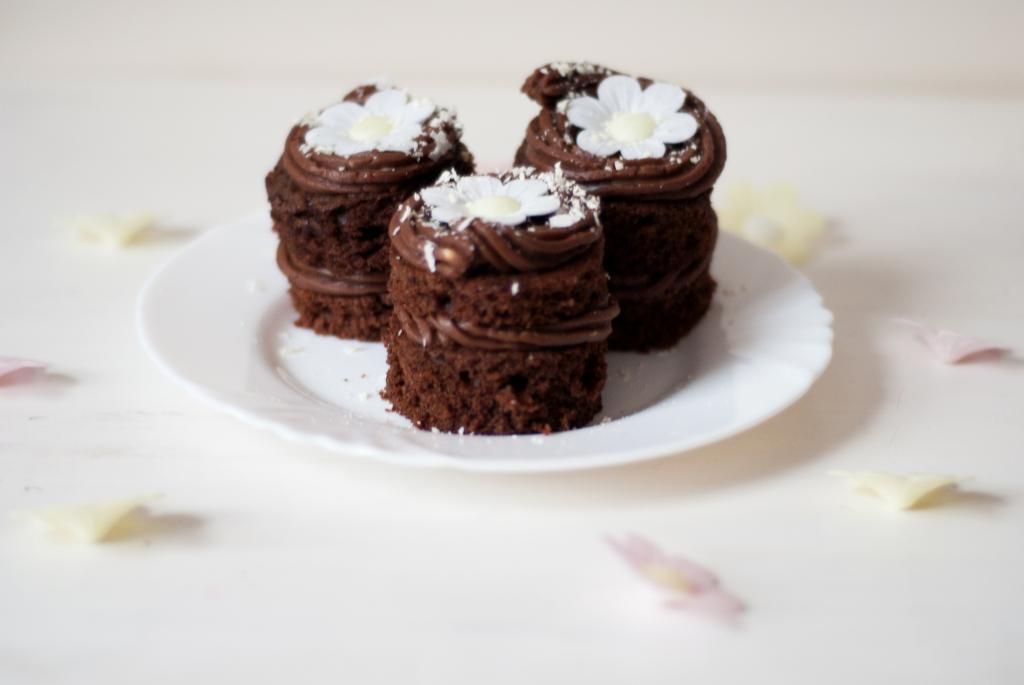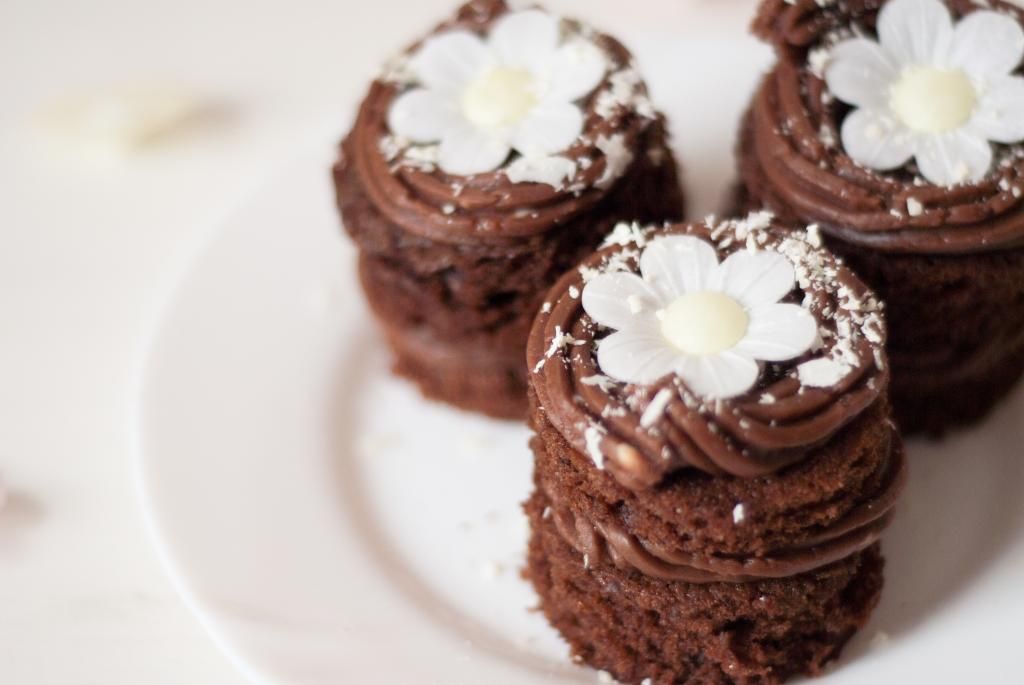 It's been a while since I've baked anything. It's probably down to the fact that my hand mixer broke and making buttercream or any cake batter in fact becomes ten times harder so a new mixer is on my list of things to buy. I've wanted to make these little cakes for a while and as I had a spare afternoon yesterday I thought I'd make the most of it!
This week has been lovely I've had 2 days off work, in today and then another 2 days off. It's great to catch up with the family and update this neglected blog! (I will get more organised, I will!)
I've started thinking about my birthday celebrations in just under a month. Too soon? All I know is that it's going to involve family and food which always makes me happy. And the fact The Walking Dead is back on out TV. I think that excites me more! I'm looking forward to see what cakes are made for me!
Anyway onto the recipe. This is my go to cake recipe at the moment and it's my sister in laws (to be) recipe. It's simple and works a treat.
You will need:
For the cake
200g self raising flour
200g caster sugar
200g butter
40g cocoa powder
1 tsp baking powder
3 eggs
1 tsp vanilla extract
milk
For the buttercream
250g butter
300g icing sugar
40g cocoa powder
1 tsp vanilla extrct
1 tbsp milk
Preheat your oven to 180º/Gas 4. Grease and line two baking trays. (Make sure they have sides otherwise the cake mixture will be everywhere!)
Beat together the butter and sugar until light and fluffy.
Add a third of the flour, cocoa and baking powder into a sieve and sieve over the butter mix. Add one egg and beat together. Continue doing this until all the eggs are used up.
If you find the mixture is to stiff add a little milk.
Add the vanilla and mix.
Pour evenly into the two baking trays and bake for 15 - 20 minutes.
Leave to cool completely in the in tray.
Once cool take a small round cutter and cut out the cake. (Keep the cake left overs, I have a plan for those!).
Make the buttercream by combining all the ingredients together in a bowl and beating well.
Take one of the cake circles and pipe a small amount of buttercream on top. Place another cake on top and pipe more buttercream. I finished the cake off with a wafer flower and some white chocolate shavings but any sprinkles would look good!
Enjoy!