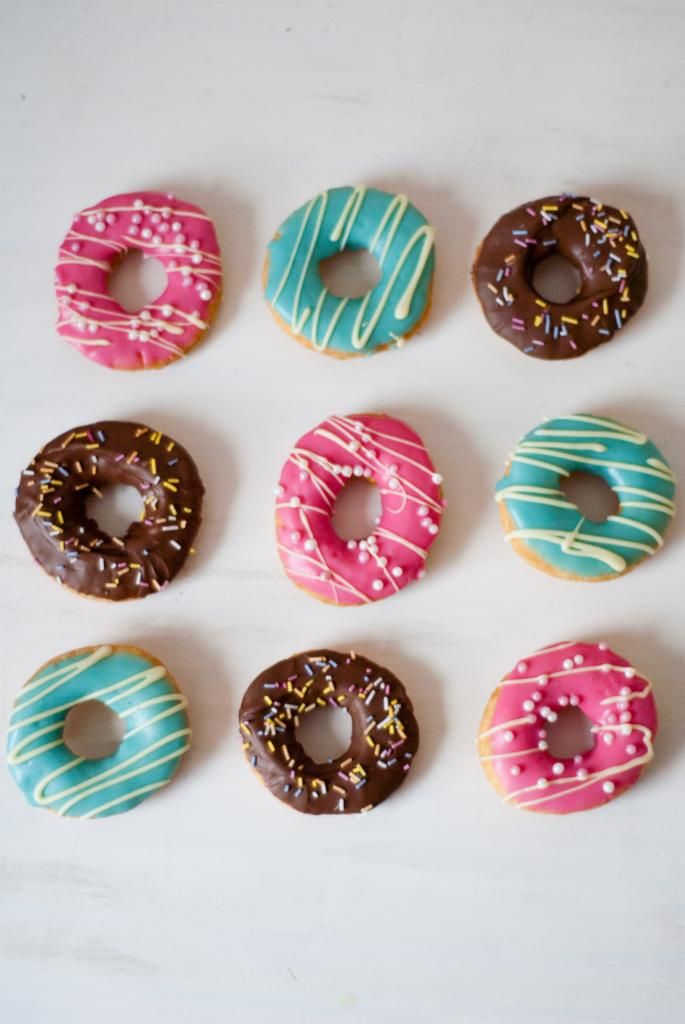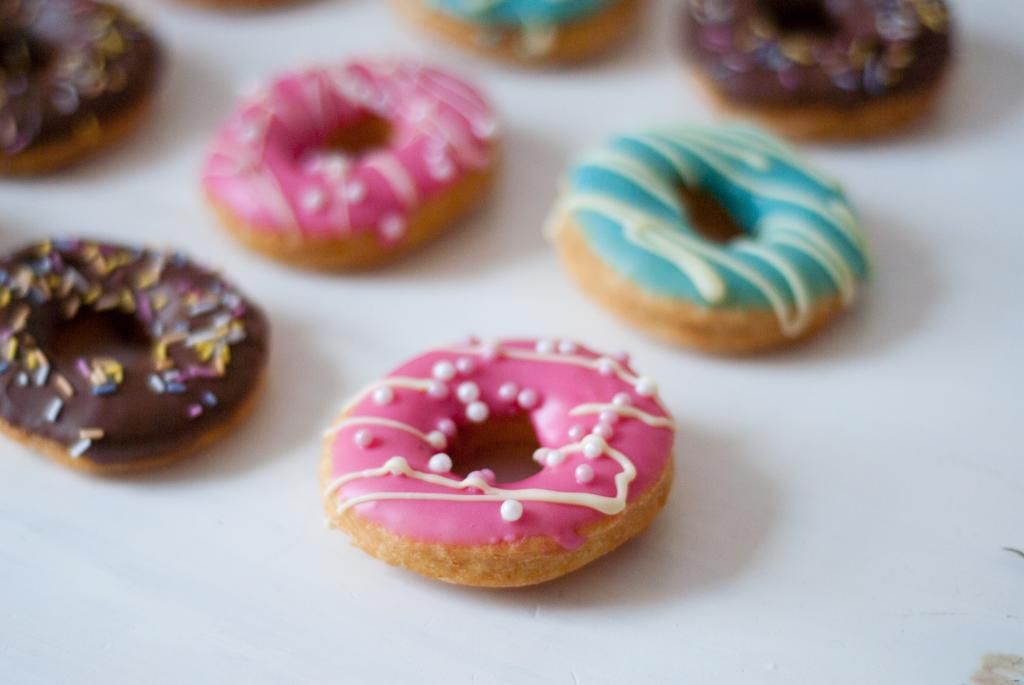 It's been a while since I've baked doughnuts and normally when I bake them I cover them with copious amounts of cinnamon sugar. But this time I decided to frost them and cover them with as many sprinkles I could find. And to be honest I was rather impressed with them and they are super easy to make too as long as you have a couple of hour to spare. These tasted so good that they didn't hang around long at all.
It's also been a while since I shared a blog post with you. No excuses other than I've been working hard to earn pennies for our wedding. I'm off next week for my birthday and I can't wait to get stuck back in to blogging. I have a very special cake to make too as it's the Mr's birthday 3 days after mine.
Onto the recipe for these guys.
500g plain flour
250ml milk
75g caster sugar
75g butter
1 egg
1 tsp. baking powder
Sunflower oil to fry
100g icing sugar - sieved
1 tbsp water
colourings
sprinkles
Sieve the flour and baking powder together into a large bowl.
Add the butter and rub it into the flour with your fingertips until it resembles breadcrumbs, then stir in the caster sugar.
Beat the egg into the milk, then make a well in the flour mixture and pour the milk mixture into it a bit at a time. You may not need to use all the dough.
Mix together to form a soft dough, then put into the fridge until ready to use. It can be used straight away.
Roll the dough out to 1cm thick before cutting into the shapes of your choice. I used a rim of a glass and then a bottle lid to cut out the middle.
Fry the donuts in 180C oil for around 30 seconds, then turn them over and cook for another 30 seconds.
Remove from the fryer and drain on kitchen towel to remove excess oil and too cool down.
Once cool prepare the icing by mixing the water, icing sugar and colouring.
Dip the doughnuts into the icing and top with your chosen sprinkles. Leave to set.
Enjoy!