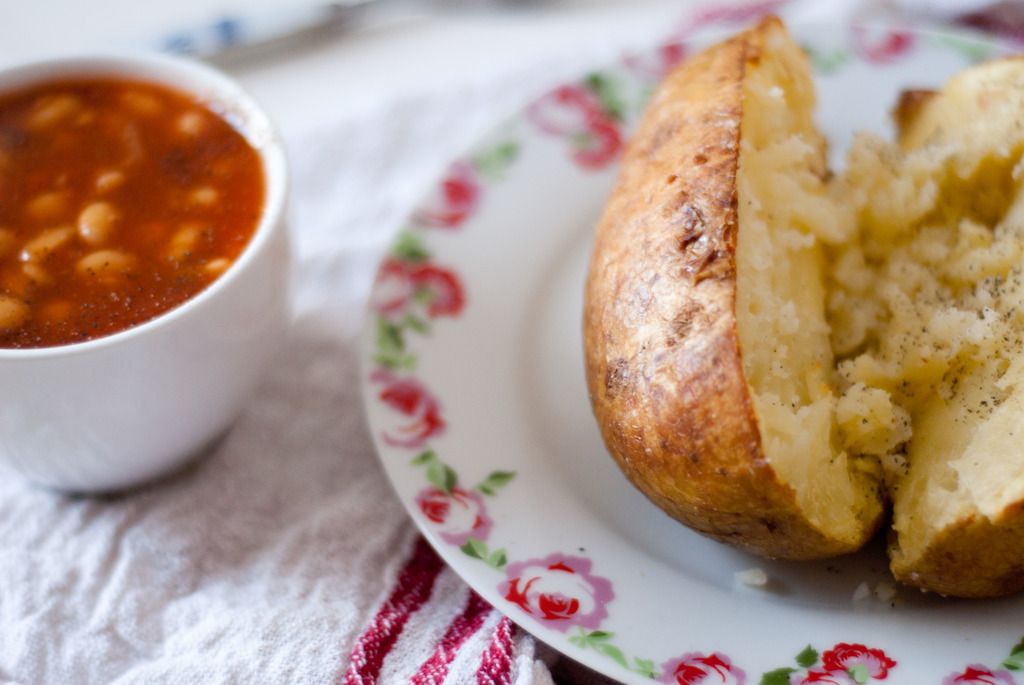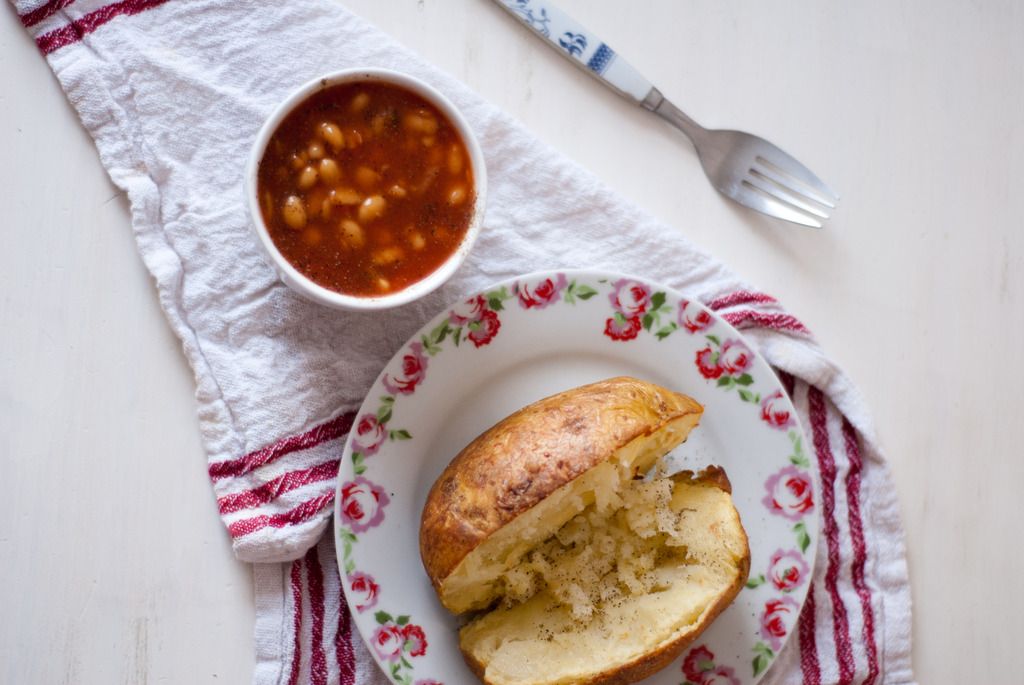 It's a bold claim but I think I've mastered it. I have a confession and I'm proud to say that I've only had one jacket potato cooked in a microwave, it was awful. The potato goes claggy and it coats the roof of your mouth. It's just not nice. It's quick but not good. The best way to cook them is slowly. You need a good couple of hours to perfect one. It's such an easy meal and it really keeps you going. I normally load mine with cheese but when I photographed these I was all out boo! So beans made a great accompaniment too!
I don't get to eat them all that often as the Mr isn't that keen on them. He doesn't like the skin. He's weird I know. So it's usually a lunchtime thing or if the Mr is out and I have to sort my own dinner.
So I guess I had better let you in on the secrets.
You will need:
A good, large baking potato(es)
Vegetable/Olive or Sunflower oil
Salt
Pepper
Baking paper
Toppings of your choice (cheese, beans, tuna etc)
Preheat your oven to the max temperature.
Take your potato and a fork and prick the potato all over.
Prepare a piece of baking paper large enough to cover the potato.
Pour a teaspoon of oil over the potato and cover well. The best method of doing this is with your hands.
Sprinkle on the salt and pepper a rub that in too.
Place onto the baking paper and wrap up. Place the covered potato onto a baking tray and into the oven.
Bake for an hour/an hour and a half depending on how big the potato is. To make the skin extra crispy bake for another half an hour uncovered.
Cut into to check that the potato is light and fluffy. Serve with your topping of choice!