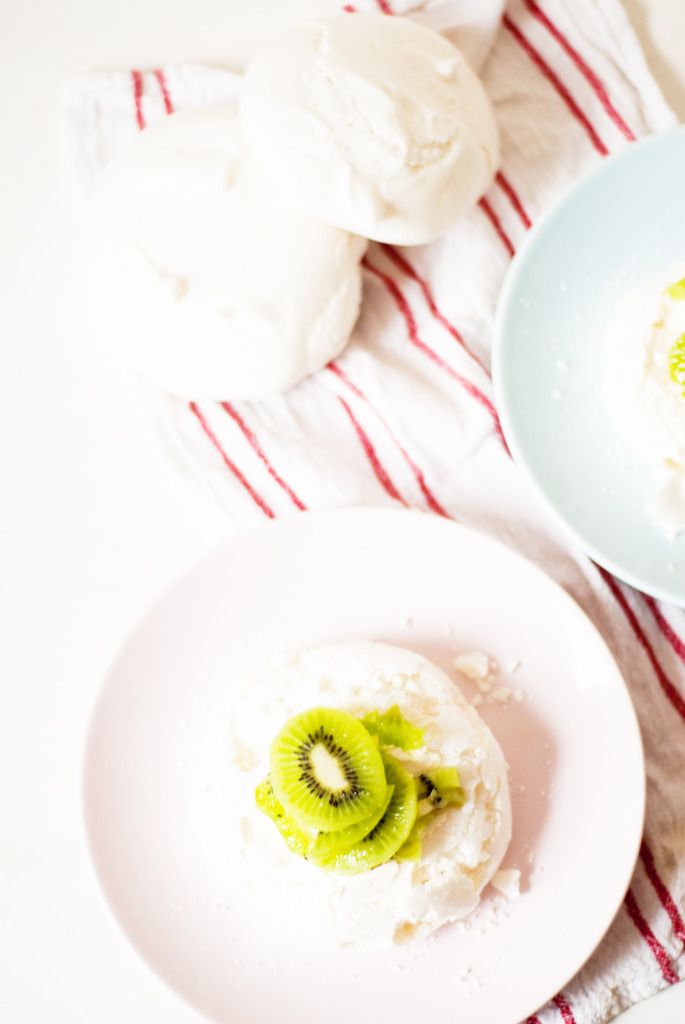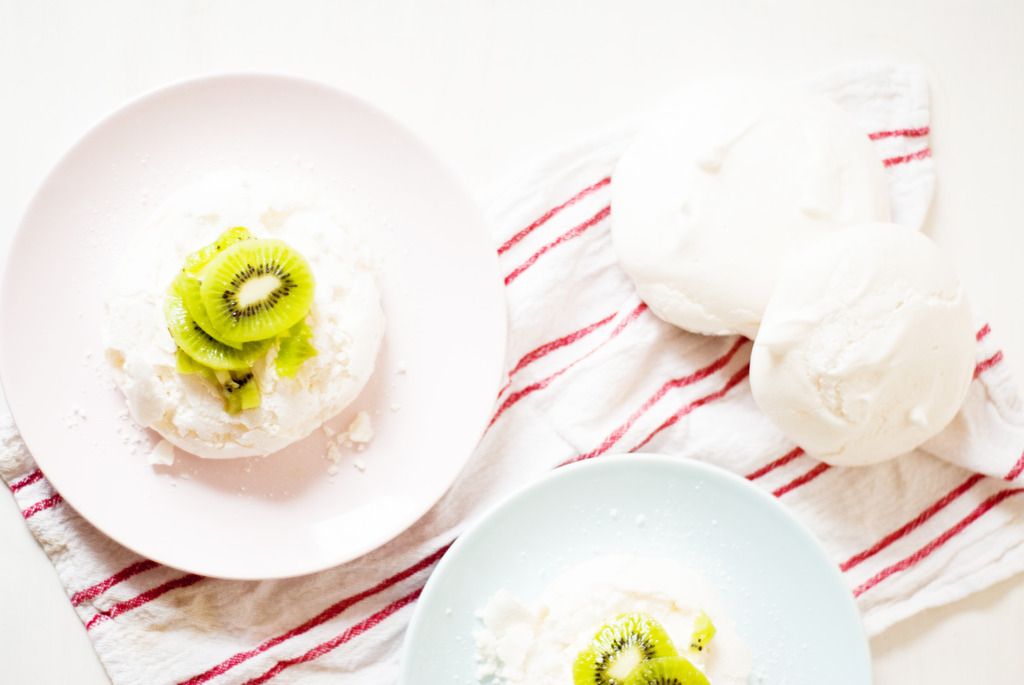 That's right. Vegan meringues. Meringues without eggs. It's crazy. A couple of months ago I was scrolling through Pinterest and saw the caption that said vegan meringues. Feeling confused at how meringues could be vegan I clicked the link and learnt that you could make meringue with chickpea water. I have to say I didn't think it would work. How could the water we drain away create a light and fluffy meringue? Well it does and it tastes just like a normal meringue too. The real test to see if they tasted the same was with the Mr. He can not stand chickpeas so if he could taste them we knew they wouldn't work. Safe to say he finished his plate.
Now I do have a confession. The meringues photographed are not entirely vegan because we ate them with softly whipped double cream but you could leave that out and use coconut milk instead. Or just serve with berries. We opted for kiwis as we had some in the fruit bowl. These are just a easy to make as normal meringues and they taste just a sweet and light too. So I guess you'll want to know how to make them?
Adapted from wallflowergirl.co.uk
You will need:
Water drained from 1 x 400g can of chickpeas
125g icing sugar
Your choice of fruit and cream to serve.
Preheat the oven to 100ºC. Line a baking tray with greaseproof paper/ baking parchment.
Add the chickpea water into a large bowl and use an electric hand-held or stand mixer to whisk for approximately 5 minutes until it's more than doubled in size, white and foamy.
Slowly start adding in the sugar little by little, whisking until the mixture forms stiff, glossy peaks.
Pipe into nests or use a spoon to create mounds.
Bake for 2 hours. Do NOT open the oven within this time.
After 2 hours, turn the oven off and leave them to cool in the oven for at least another hour.
Serve with your chosen fruit and cream.