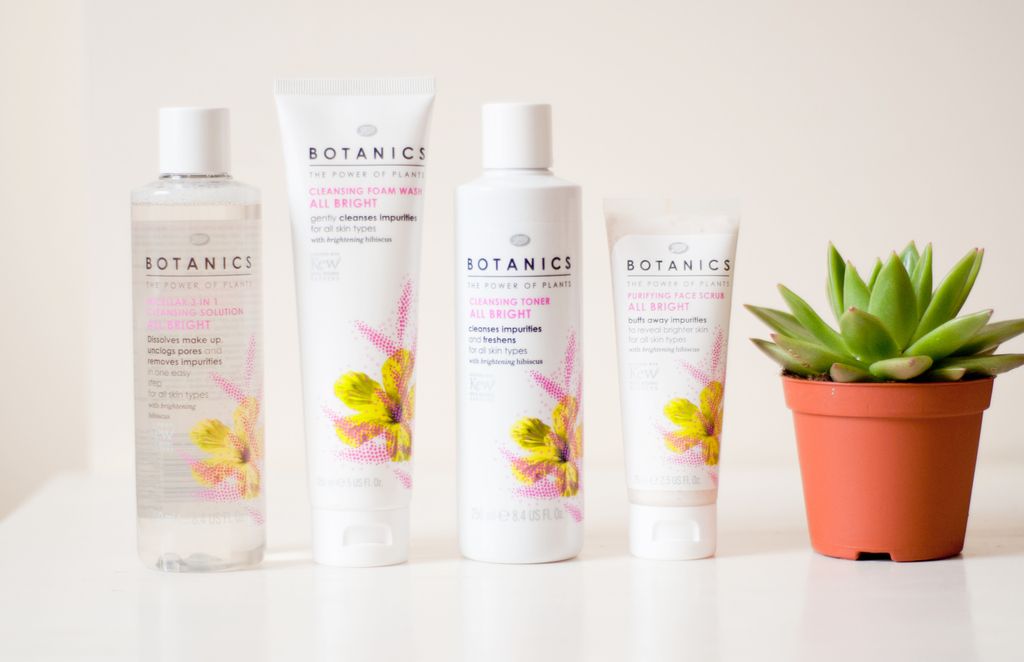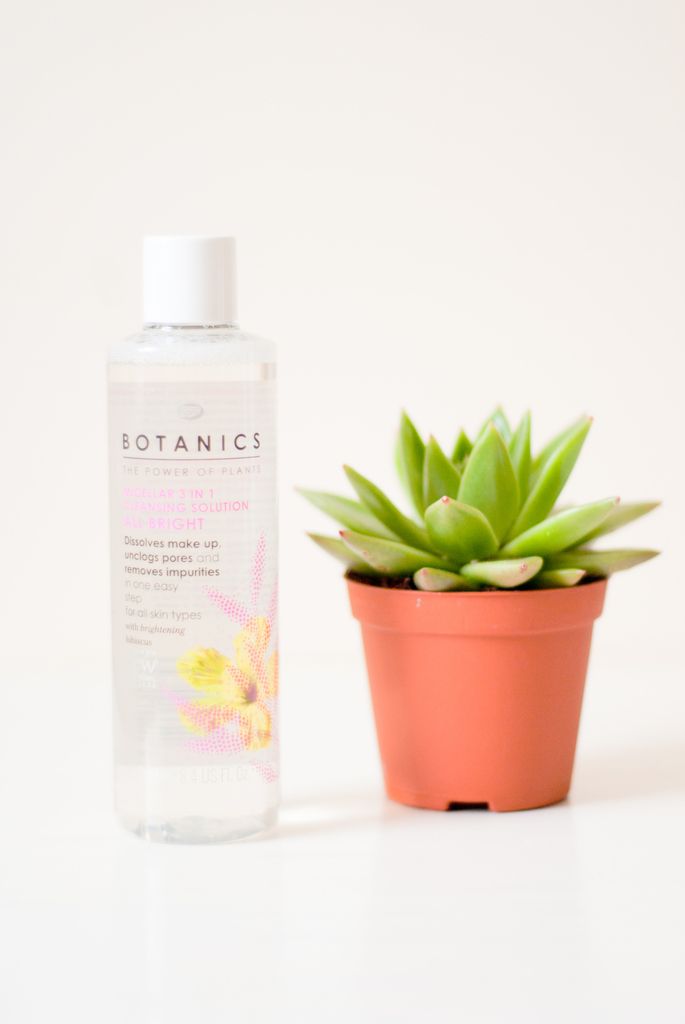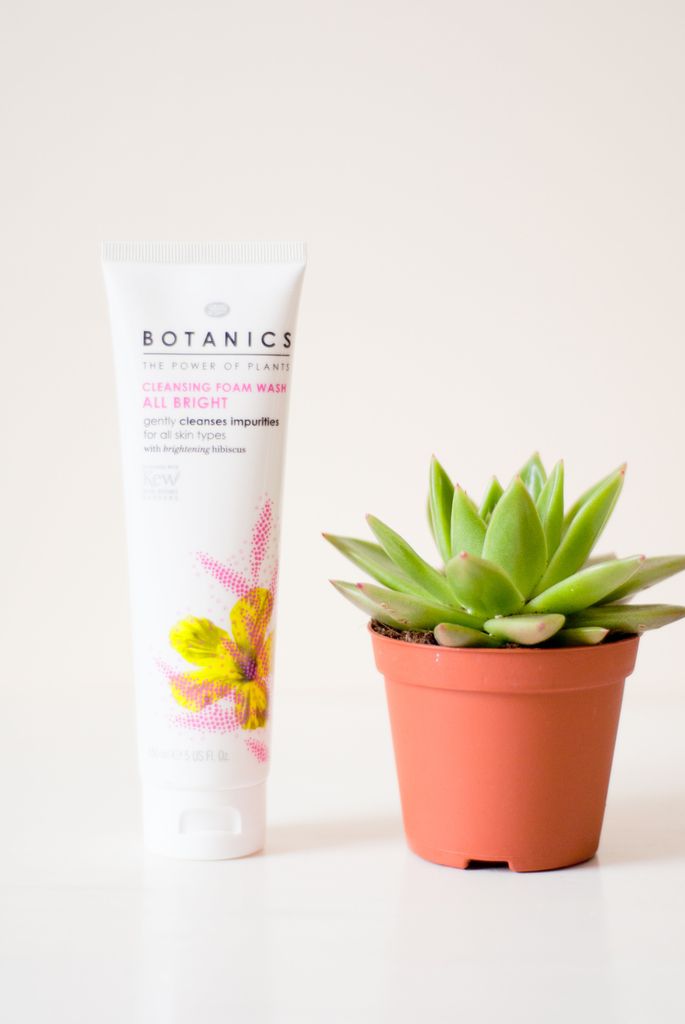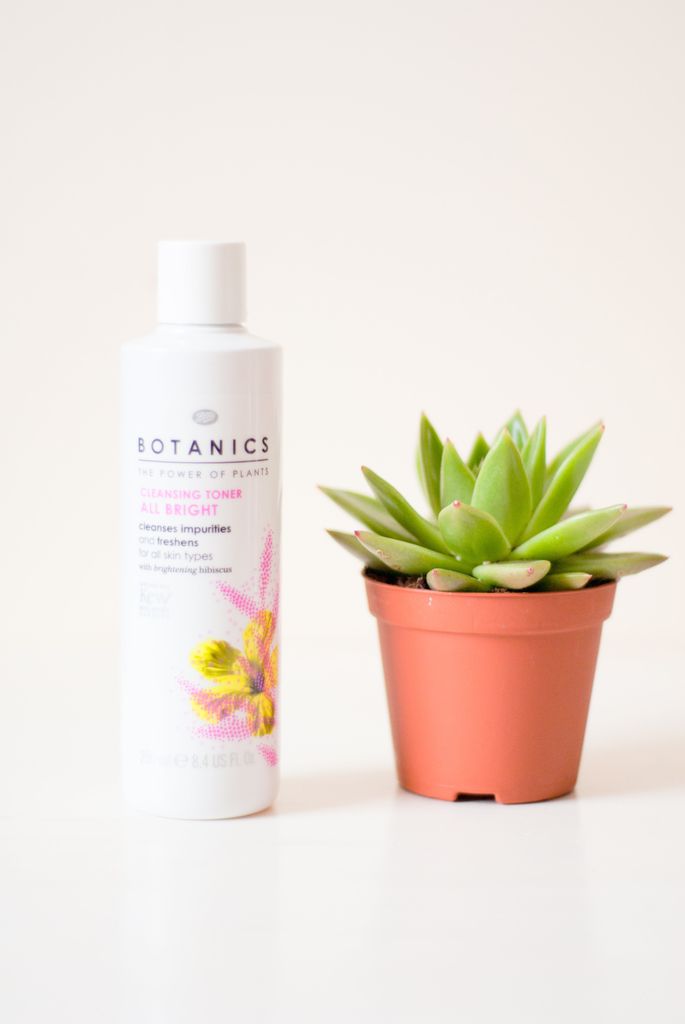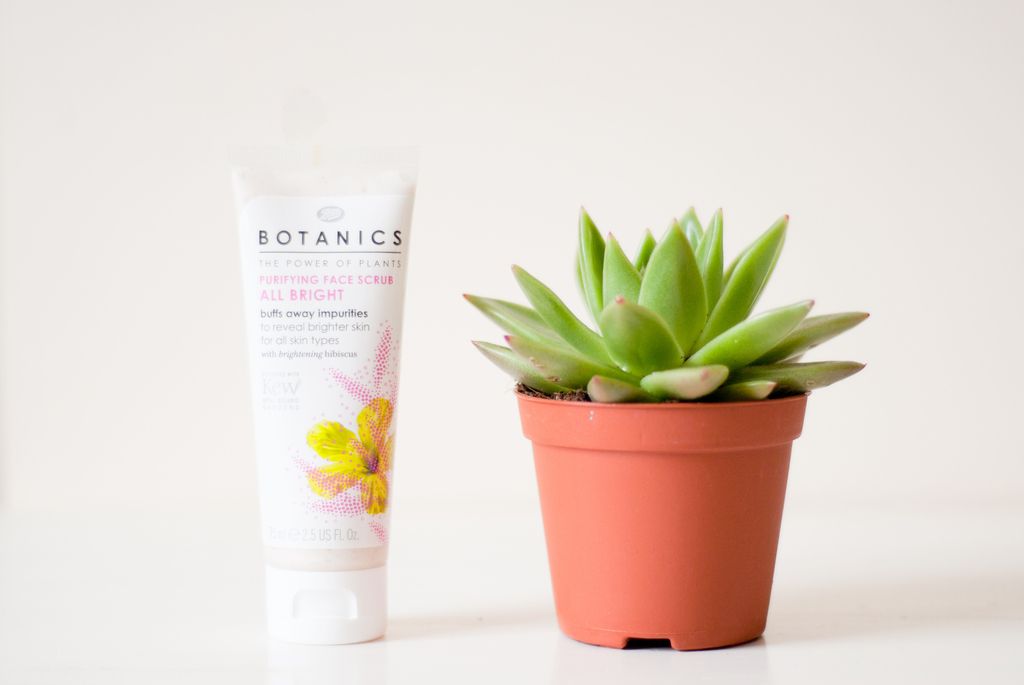 At the end of last month I had some leftover money it doesn't happen very often, but when it does it calls for a splurge in boots. I needed a new cleanser so I decided to have a browse of their skincare. The Botanics range was on offer so I thought that I'd give it a try. It has "brightening hibiscus" and anything that claims to brighten my skin is a good thing. So I thought I'd give it a try and so far my skin really seems to get on with it.
I use the micellar water and cleanser daily. The water is great at removing stubborn mascara and eyeliner and doesn't irritate the skin around my eyes. I then use the cleanser to remove the rest of my make up and cleanse my skin. If I was a beauty blogger/guru I would then use the toner but to be truthful most evenings I forget. When I do remember to use it the toner is cool and refreshing. The scrub is not too abrasive which is great as sometimes an exfoliater can leave your skin feeling a bit raw. I've been using it a couple of times a week and I think that is helping towards brighter skin. It makes my skin feel squeaky clean and ready for moisturiser.
Overall I really like the range. It's not groundbreaking but it's a great range that's simple and good for your skin. I would re-purchase and try out some different products in the range. I'm not a beauty blogger at all so I can only tell you my personal opinion but I've been getting on really well with the range.
Have you used any of the products?