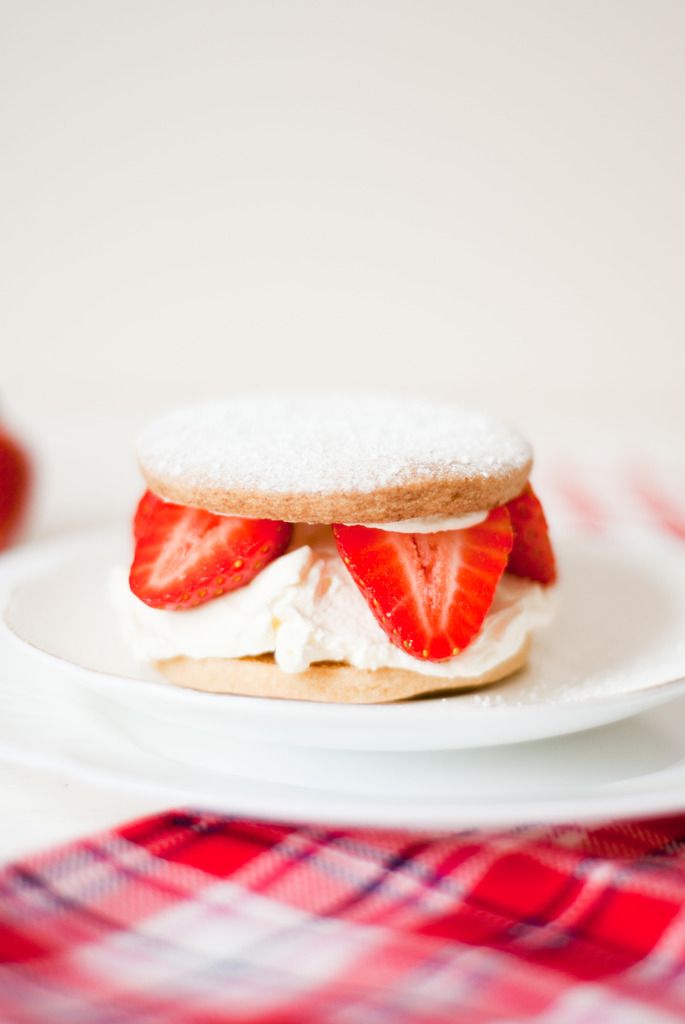 Do you know what I really love about June? Strawberries. British strawberries. It's the best time to eat them and you can't beat local strawberries. This year I will get to a PYO again but until then the
East of England Coop
have got all things local and strawberries covered for me. It's Sourced Locally fortnight and the EofE Coop are having a celebration, to thank and highlight the local producers.
We went shopping on Wednesday night and were really surprised that some of the brands that we knew well were local, which is just amazing. We also discovered some new producers and I've got a few more Sourced Locally blog posts lined between now at the end of next week.
These strawberries come from Suffolk Fresh
Lodge Farm
, which is just under an hour and 45 minutes away from me. It's amazing to know exactly where your food has come from and you really can't beat the taste! The cream is from
The Marybelle Dairy
, a 40 minute drive.
So I decided that it was only fitting to produce my favourite dessert. My mum used to make a strawberry shortcake every summer, when we were all at home there were 6 (including my mama) hungry mouths to feed , so it was no easy job pleasing everyone but you really can't fault strawberry shortcake, it's a really crowd pleaser.
I've re-created it, kind of, I've made a smores like sandwich. Buttery golden shortbread, filled with cream and juicy strawberries, all sandwiched with another shortbread biscuit. I'm not going to lie it did cross my mind to make a triple decker one and if there's any left overs that's exactly what I'm going to do. But this dessert looks beautifully delicate but so tasty it doesn't leave you hungry. Enough of my talk onto the recipe.
You will need:
125g unsalted butter, really soft
180g self raising flour
55g sugar
a punnet of sourced locally strawberries
a pot of double cream
icing sugar, for dusting
Preheat your oven to 150ºC fan/170ºC/Gas 3. Grease and line two baking trays with baking paper.
Add all the ingredients into a bowl and mix them altogether. The mixture will still be crumbly.
Roll out the dough between two sheets of baking paper to keep the dough together the best you can. This is why having really soft butter is essential.
Cut out the dough. It makes around 10 -12 biscuits.
Place on the baking tray and bake for 15 - 20 minutes until golden.
Once golden, transfer to a cooling rack.
To assemble whip the cream (my hand mixer is broken so I've now got strong arms!). Cut the strawberries in half or quarters depending on how big they are.
Pipe or spoon the cream onto the bottom shortbread. Place the strawberries around the outside. Spread a little more cream onto the bottom of another shortbread and place on top.
Dust with a sprinkling on icing sugar.
And your done!
Makes 5 shortbread sandwiches.
Although I was given vouchers to purchase the sourced locally produce. All thoughts and opinions are my own. And who doesn't love local food?