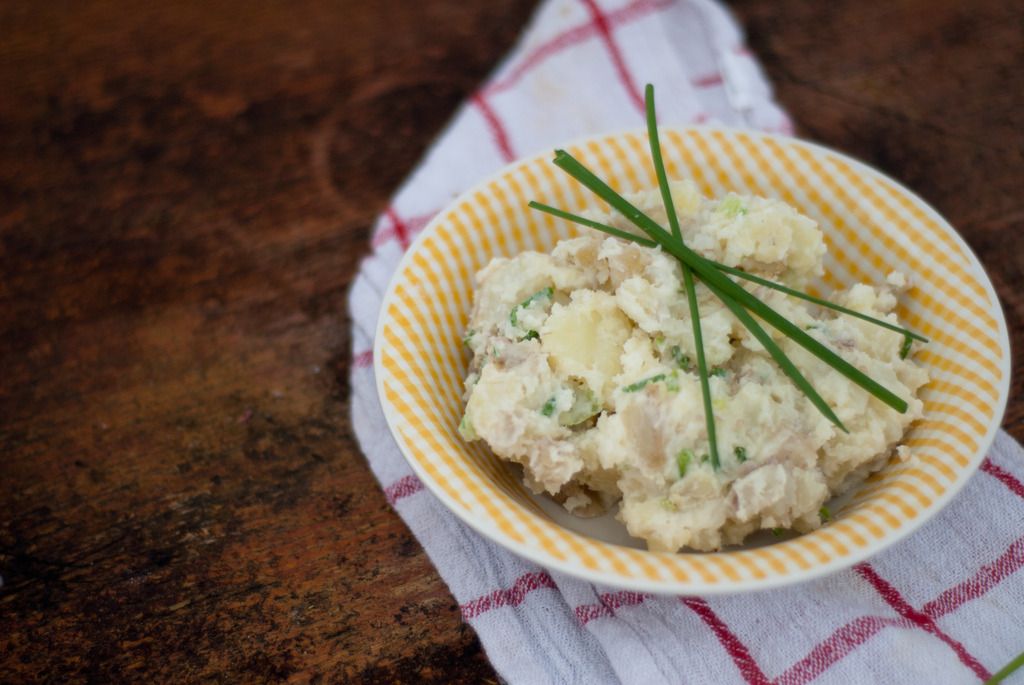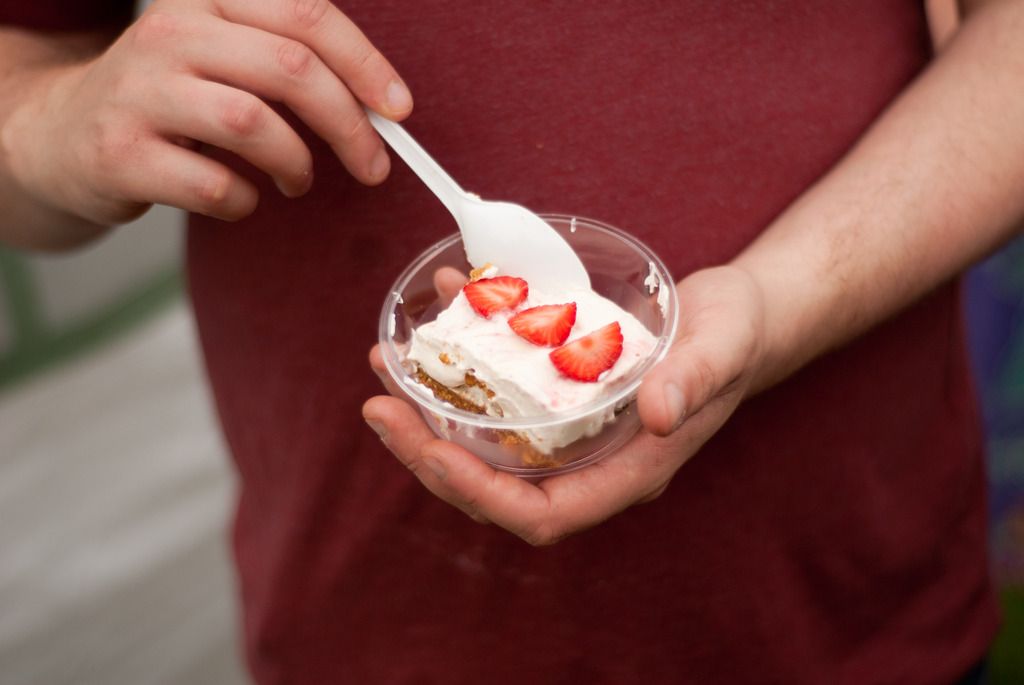 We just can't take a photograph together seriously, can we?
I thought that I'd share some pictures from the family BBQ last weekend.
The Mr was in charge of the cooking. Don't tell him but his actually quite good when it comes to BBQ cooking, I'm not going to lie, I get a little bit scared of the flames. Give me an oven any day. We can't wait until our garden is finished (we've not done anything in a while eek!, but we've got the holidays coming up!) so we can host our own.
We ate chicken skewers, salmon, mushroom and pepper skewers as well as the BBQ classics of sausages and burgers. I made my potato salad which always goes down a treat. What's not to love about Jersey Royals smashed up with mayo and chives? We ate until we were stuffed. Well until the cheesecake
(recipe here)
came out and then we all made some space! It was such a lovely way to spend a Sunday afternoon. It's definitely something I'm looking forward to with my holiday and maternity leave coming up. Spending more time with our family.
So I guess I had better share the potato salad recipe with you. My Mum is the queen of potato salad, I learnt from the best and she has so many variations and each one is equally delicious. I went with the classic just in case.
You will need:
1 bag of Jersey Royals or new potato
4 tbsp mayonnaise
1 tbsp vinegar
Sea salt and pepper to season
A handful of chives
Bunch of spring onions, chopped
Cook the potatoes, with skins still on, until soft. Leave to cool.
Smash the potatoes up slightly, keeping some bigger chunks as well as some smoother potato.
Add the mayonnaise, vinegar, chives, spring onions and seasoning. Mix until combined.
Cover and refrigerate until needed.