When my oldest nephew was little he couldn't pronounce his L's properly which was hilarious for us as he named one of his teddies Long Legs which came out as Yong Yegs. It was rather cute and when we used to say it the way he did, he would laugh and tell us off for not saying it properly.
So when I was making these ice lollies the Mr asked if I was making the yollies I had planned to make. At first I thought he was being silly but then I realised these are actually yollies. Made from just peaches and natural yogurt. It's pretty amazing that just two simple ingredients can make something so damn tasty and a great healthy alternative to sugar loaded shop bought lollies. The smell of these is incredible. They smell so fresh and sweet and would be perfect to cool down with on a hot day. Although with the weather as dull as it is at the moment there's no need to cool down!
I haven't made ice lollies in so long. I didn't even know if I had any moulds but luckily, lurking in the back of the cupboard were these ones. Not the prettiest moulds but they do the job. I feel like I need to pick up some new ones before summer is out. These came from the pound shop so you don't need to spend a lot to make your own ice lollies.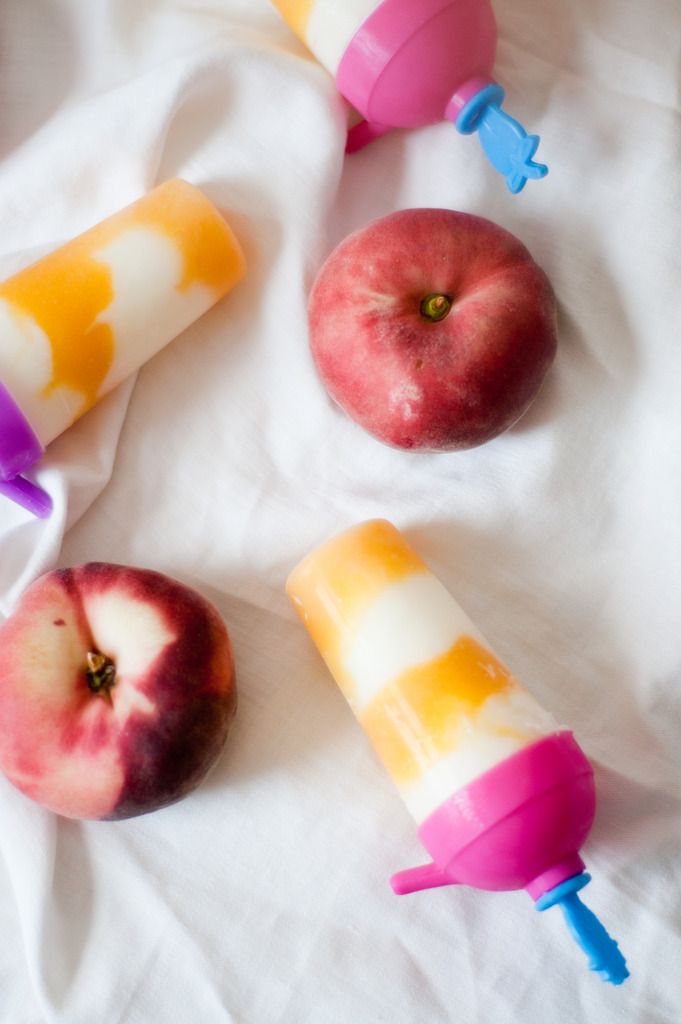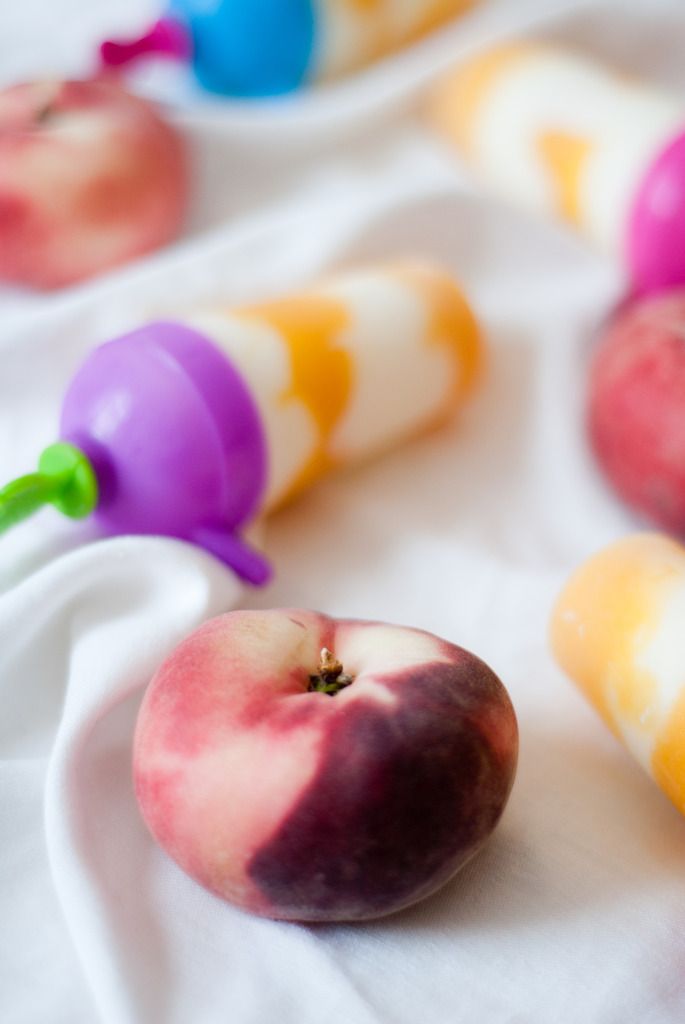 Peaches and Cream Yogurt Ice Lollies
- Makes 6 -
400g fresh or tinned peaches
500g tub of natural yogurt
- Blitz the peaches in a blender until smooth and chunk free.
- Take your ice lolly moulds and layer the peach puree and yogurt until you reach the top of the mould.
- Freeze for at least 6 hours or overnight.
- You may need to run the mould under some warm water to remove it from the lolly.