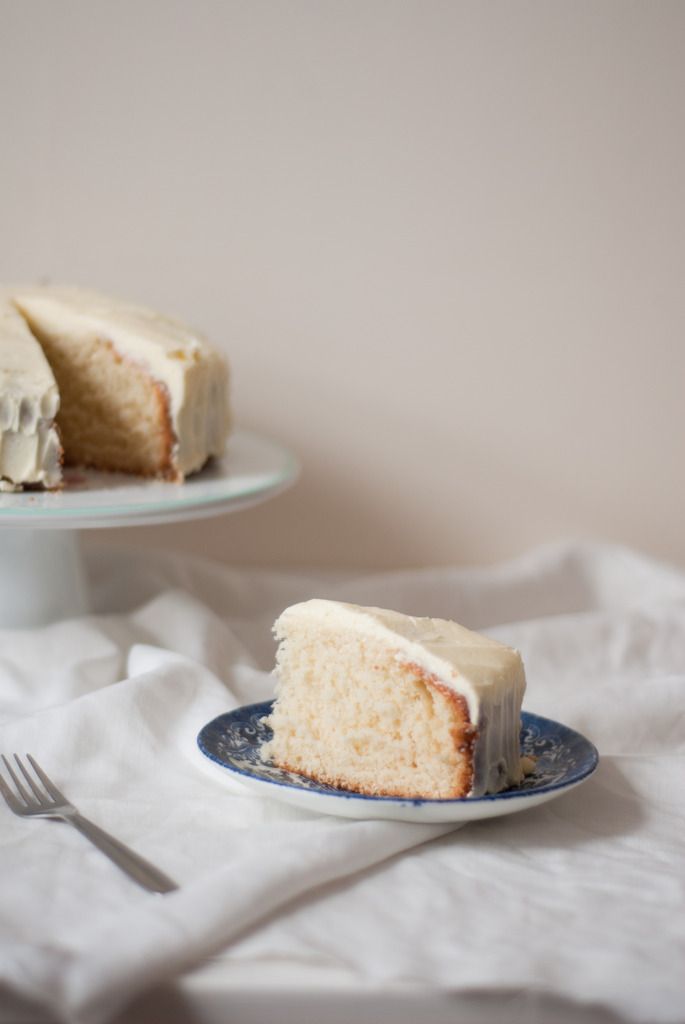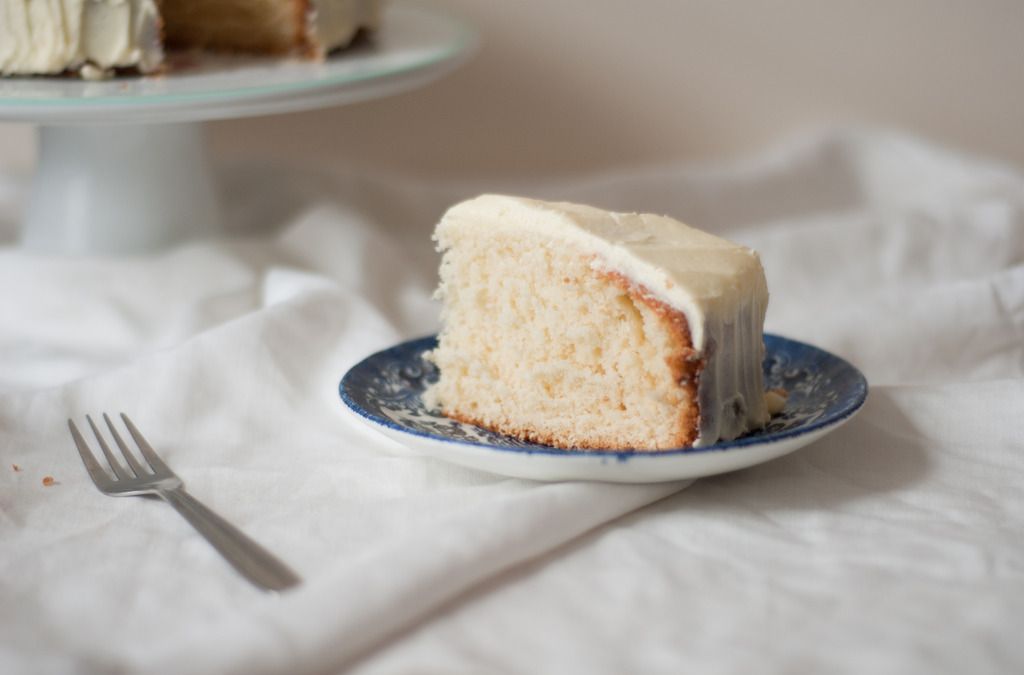 The past few rainy days have called for one thing. Hibernating inside with cake and cup of tea. It's hard to believe that this is summer. For those of you not in the UK it's been rather wet and grey. But apparently August is going to be the hottest ever. Being heavily pregnant I really hope it isn't. I'd like the sunny weather and blue skies combined with a cool breeze please? Is that really too much to ask for? The rainy days have been alright though as we've been sorting the house out ready for baby and it makes staying in OK, rather than longing to be out in the sunshine.
Back to the subject of cake. There are are so many fancy cakes out there to bake but sometimes you just want something simple but delicious. On Wednesday afternoon I searched for what cake to make, it was between this cake and a honey one.
I settled for this Hot Milk cake as I wanted to top it with buttercream and I didn't think the combination on honey cake and buttercream would go as perfectly. I'm rather glad I did as this cake is so simple but so tasty. It's one of those cakes where you have to go back for another sneaky slice. We decided that it would also go nicely with the vanilla ice cream we had in the freezer and that was a great decision.
Although the cake it's self is simple the recipe involves changing up your mixing method a few times. I re-read my own instructions a few times to make sure I got it right and I would really recommend doing the same thing. I've underlined the method used to make things a little easier.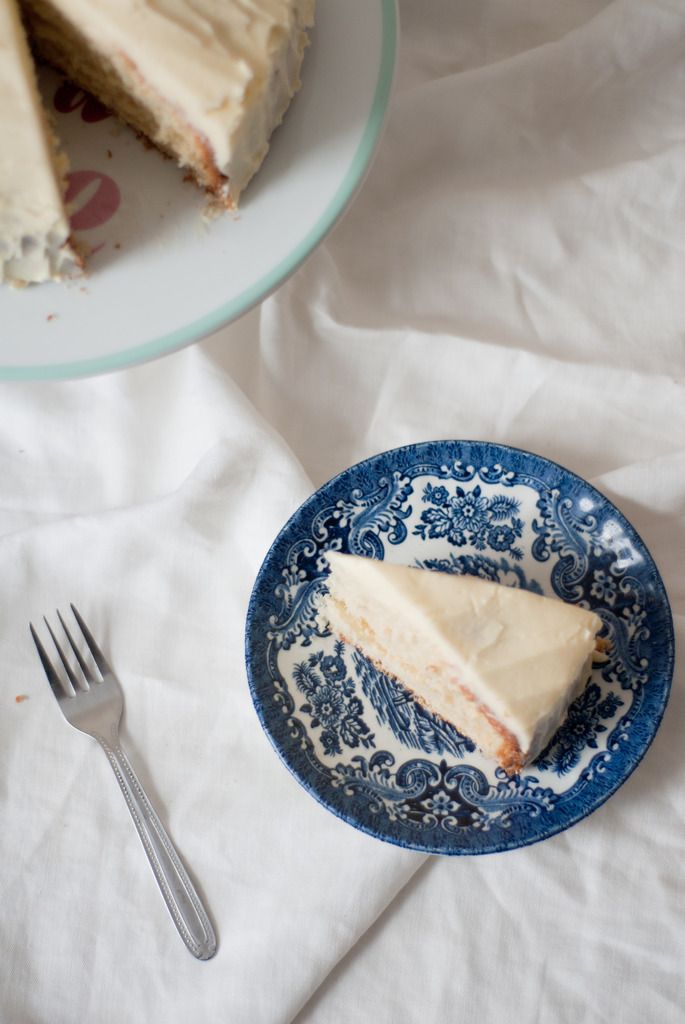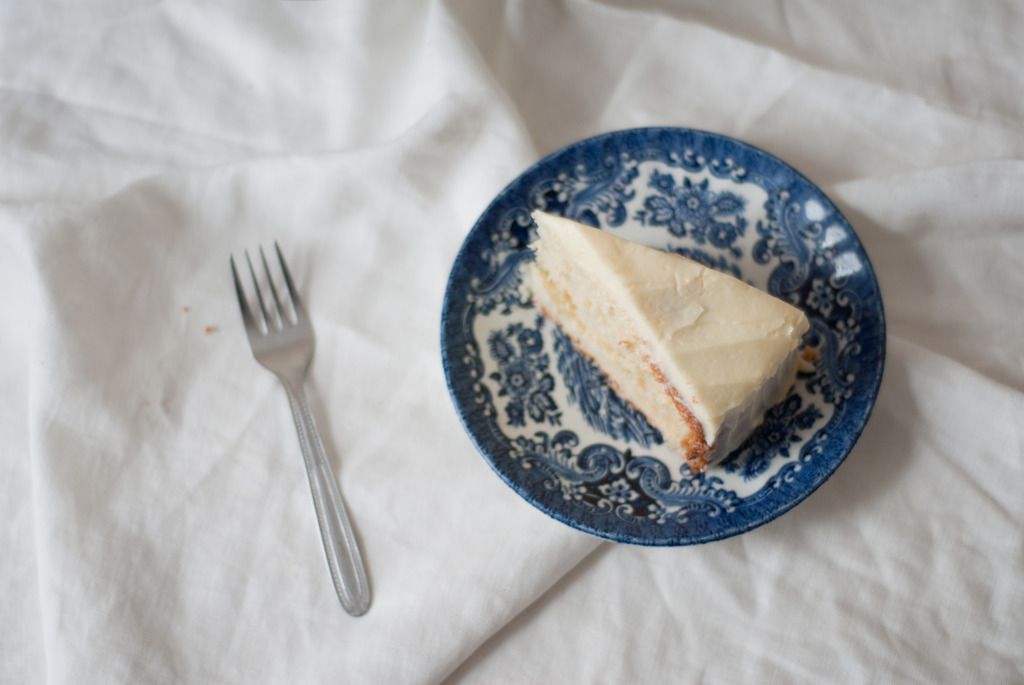 Hot Milk Cake
- Serves 12 -
55g salted butter
120ml milk (full fat works best)
195g plain flour, sifted
2 teaspoons baking powder, sifted
3 medium eggs
225g caster sugar
200g salted butter, very soft
250g icing sugar
1 tbsp milk
- Grease and line, with baking paper, a 20cm loose bottomed tin.
- Preheat the oven to 180ºC/Gas Mark 4.
- In a small saucepan, combine the milk and the butter. Melt over a low heat, taking care not to burn the milk. Set aside to cool slightly.
- Break the eggs into a large bowl and break up the yolks with a whisk by hand.
- By hand whisk in the sugar, in a steady stream.
- Once combined whisk the egg and sugar mixture with an electric whisk until the mixture is very light and fluffy. This should take around 3 minutes.
- Gently whisk the warm milk mixture in, by hand.
- Fold in a quarter of the flour and baking powder by hand. You should use the whisk to fold, as if you were using a rubber spatula. Using the whisk helps to stop lumps forming in the mixture.
- Continue to add the flour and baking powder a quarter at a time until all is combined.
- Pour the batter into the prepared tin.
- Place on the middle shelf in the oven and bake for around 40 - 50 minutes. Until the top is golden and a skewer inserted in the centre of the cake comes out clean. If you find the top of the cake is turning golden too quickly you can place a sheet of baking paper over the top of the cake to prevent burning.
- Leave to cool completely on a wire rack.
- To make the buttercream. Beat, using an electric whisk, the butter until light and fluffy.
- Add the icing sugar and milk and beat for 5 minutes. This will make the buttercream light in colour.
- Spread the buttercream all over the completely cool cake.
- Serve.
Adapted from Kyra's Hot Milk Sponge Cake