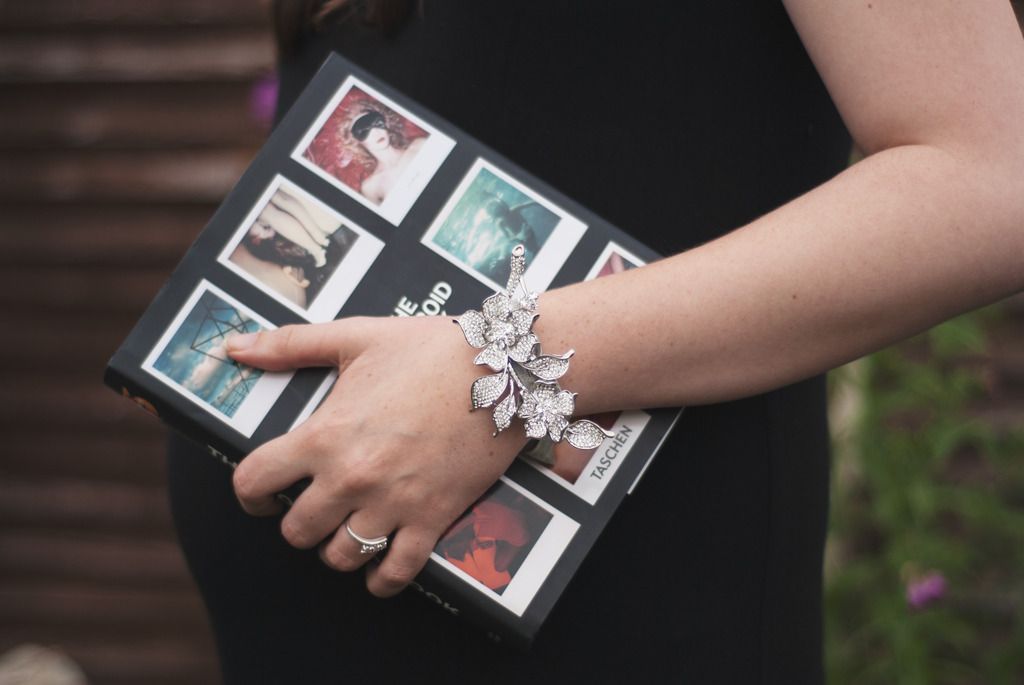 Sometimes you get an email land in your inbox that just sums you up perfectly. This was one of them.
Glitzy Secrets
specialises in jewellery and hair accessories with a beautiful vintage style. The magpie in me jumped at this opportunity, something sparkly that I can style. Yes please. It's great because jewellery and hair accessories don't come in sizes and I can still fit into them (woooo!).
The challenge was to show ways to wear this
beautiful brooch
. Of course there is nothing stopping you from wearing the brooch in the traditional sense but why not get the most out of an accessory?
As soon as the brooch arrived in the beautiful pink box I knew I had to use it in my hair. It's such a gorgeous piece and the shape lends it's self perfectly to use as a hair piece. It would work really well as a wedding hair piece especially with some Veronica Lake style curls.
The Mr suggested using it as a cuff/bracelet. He's not just a pretty face. It would look perfect with a beautiful dress or even with my plain black dress. It just added that bit of sparkle that sometimes you need.
Using the brooch as a belt buckle seemed like an obvious choice too. Once again it takes a boring black dress and makes it a bit more exciting.
I'm sure there's lots of other ways this brooch could be styled but I'm going to leave that up to you guys! Take a look at
Glitzy Secrets here.
Although the brooch was sent to me as a gift, all thoughts and opinions are my own.