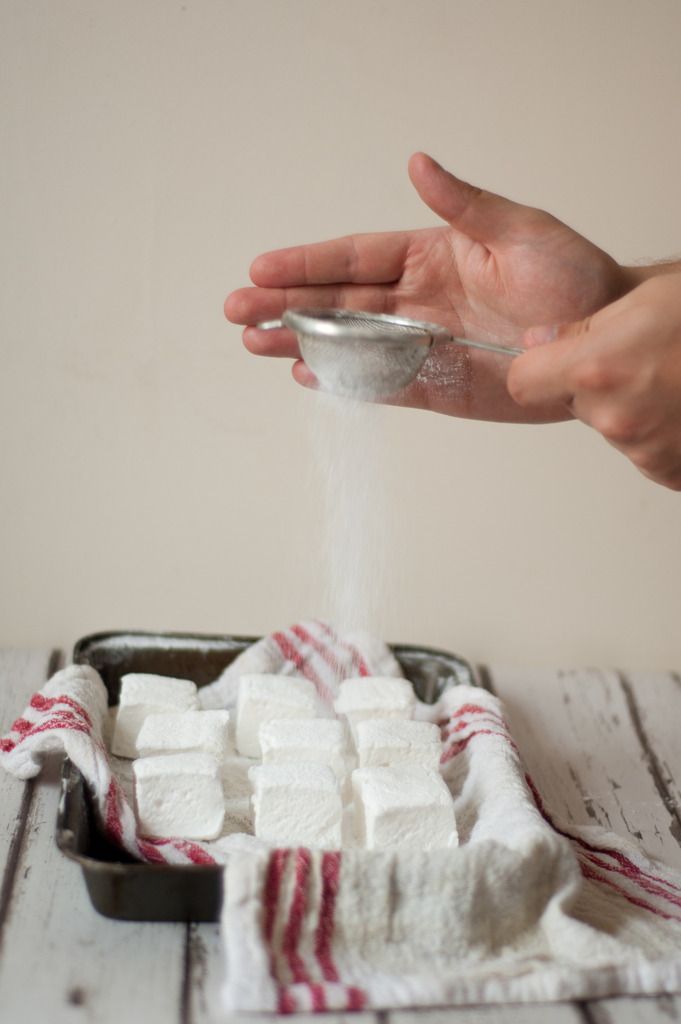 It's been a while since I've made marshmallows.
In fact it was November 2013
. Homemade marshmallows taste so much better than shop bought. You don't get any of the "flubberyness", as my mum calls it. It's just pure fluffiness.
I love anything that is elderflower flavoured so when I was scrolling through Pinterest the other day and saw a recipe for elderflower marshmallows I was sold, I just needed to rope my sister in law (to be) in to help me. I hate making anything that involves boiling up sugar. I always think it's going to end up going wrong or it will boil over the pan leaving the kitchen a hot sticky mess and leave me covered in sugar burns. Luckily she was free on Saturday so we gathered up the ingredients between us and the sugar thermometer and got to work.
You will need a lot of time for these marshmallows. Making them takes no time at all, but you have to leave them to set for at least 8 hours. I ended up leaving these overnight to make sure they were completely set and that worked really well. They would make a great gift if you packaged them up or keep them for yourself, that's what I'm doing!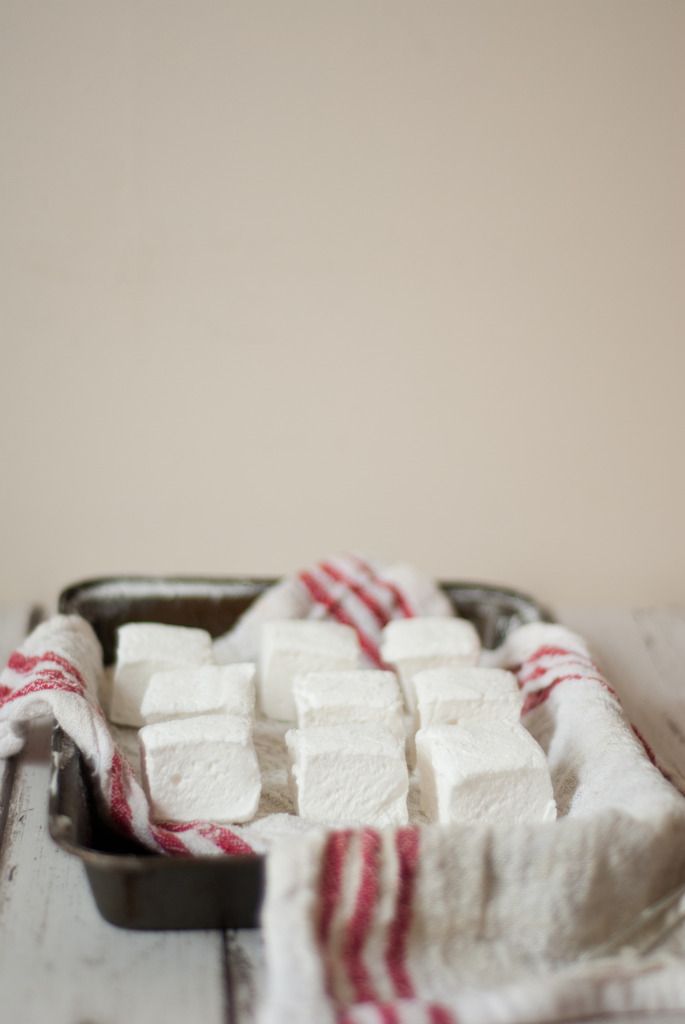 Elderflower Marshmallows
- Makes around 40 pieces -
Spray oil, for greasing
½ tbsp icing sugar
½ tbsp cornflour
22g leaf gelatine
450g granulated sugar
1 tbsp liquid glucose
2 egg whites
3 tbsp elderflower cordial
- Grease a 30cm x 20cm tin with oil. Mix together the icing sugar and cornflour and sift over the base.
- Put the gelatine sheets into a bowl of cold water and leave until softened.
- In a small pan put the granulated sugar and liquid glucose with 200ml water and set over a low heat until completely dissolved.
- Bring the syrup to the boil until a teaspoon of the mixture becomes a hard ball when dropped into a bowl of cold water and you can bring it together with your fingers. If you're using a thermometer, it should be 124°C. Plunge the base of the pan into a sink of cold water to stop it cooking any more.
- Squeeze the gelatine to remove excess water and stir into the sugar syrup.
- In another bowl, whisk the egg white until stiff. With the whisk still running, trickle in the sugar syrup/gelatine mixture.
- Keep on whisking until it is thick and glossy, then whisk in the elderflower cordial.
- Pour into the tin, smooth out the top and leave overnight to set.
- Sift over more of the icing sugar/cornflour mixture onto a large piece of baking parchment and tip the set marshmallow on top. Dust the marshmallow until lightly covered. Cut into squares and dust with more icing sugar/cornflour mixture.