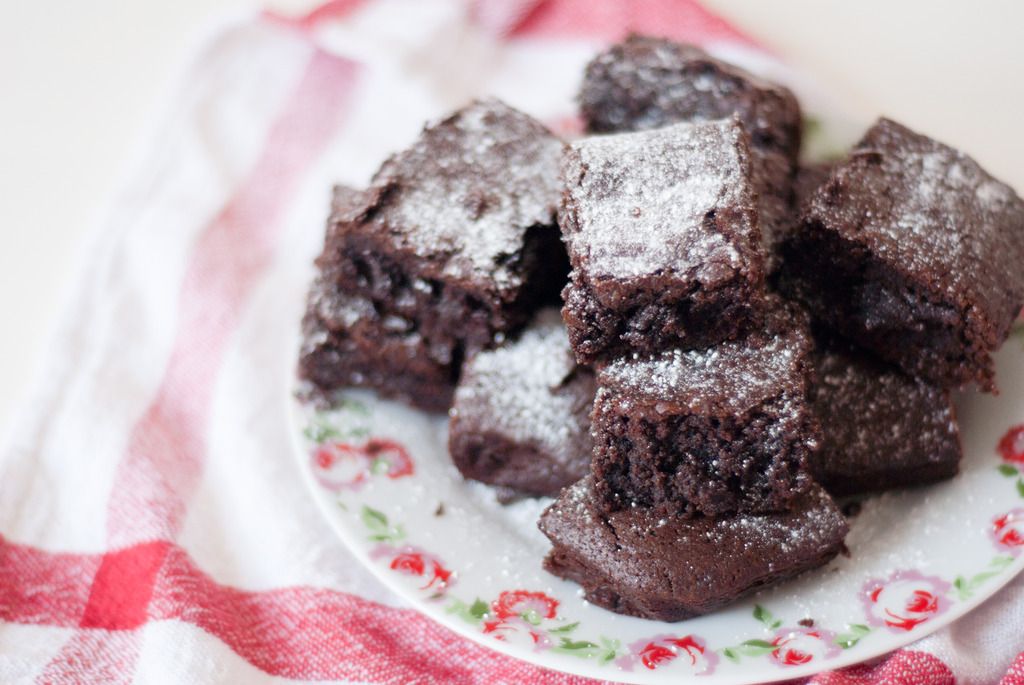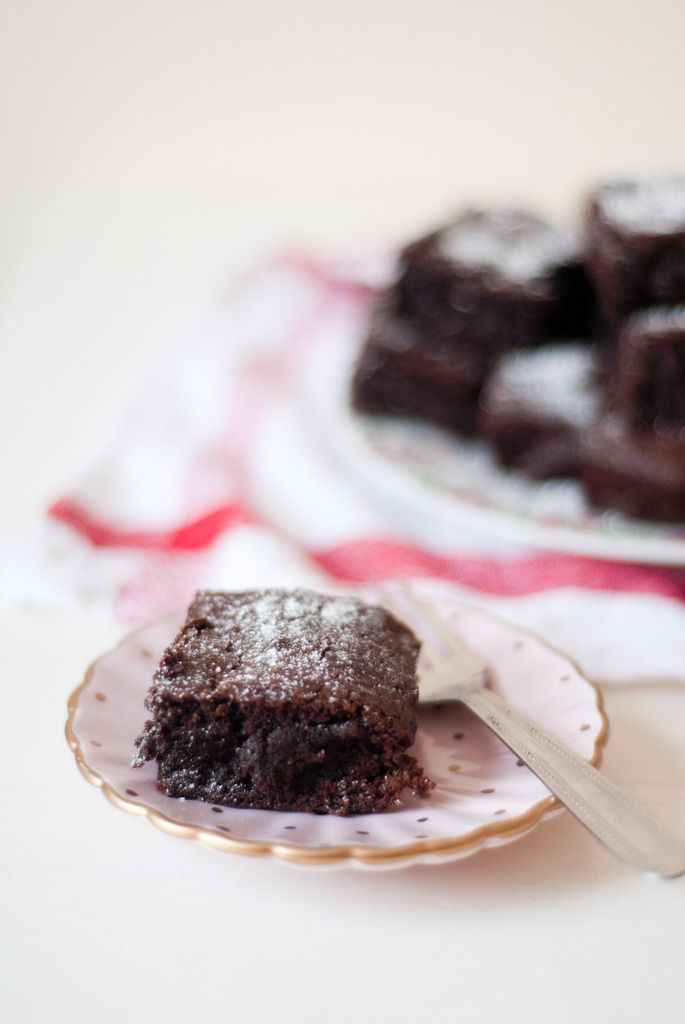 When it comes to brownies they have to have to have a fudgey texture. Cake brownies have no place in my life and this recipe has quickly become my foolproof recipe. I baked these for a little get together I had with my friends and they went down a treat. The great thing about this recipe is that you can adapt however you like. Add in nuts or white chocolate chips or keep things simple with vanilla.
Another plus of this recipe is that it's all made in one pan. There's nothing worse than when a recipe calls for lots of bowls and pans. It means a lot of washing up which I can't be bothered to do, so a one pan recipe is always a winner.
Chocolate & Vanilla Brownies
- Makes 16 squares -
175g unsalted butter, chopped, plus extra to grease
125g dark chocolate, roughly chopped
250g light soft brown sugar
2 medium eggs
125g plain flour
25g cocoa powder
2 tsp good quality vanilla extract
- Preheat the oven to 180º/gas mark 4.
- Grease and line a 20.5cm (8in) square tin with parchment.
- Melt the butter and chocolate in a large pan, stiring frequently.
- Take off the heat when melted and stir in the sugar. Leave to cool slightly before cracking in the eggs.
- Add the vanilla.
- Sift in the flour and cocoa powder and mix together.
- Pour the mixture into the lined tin.
- Bake for 35 minutes until a solid crust has formed.
- Leave to cool completely before lifting out. Slice and serve.