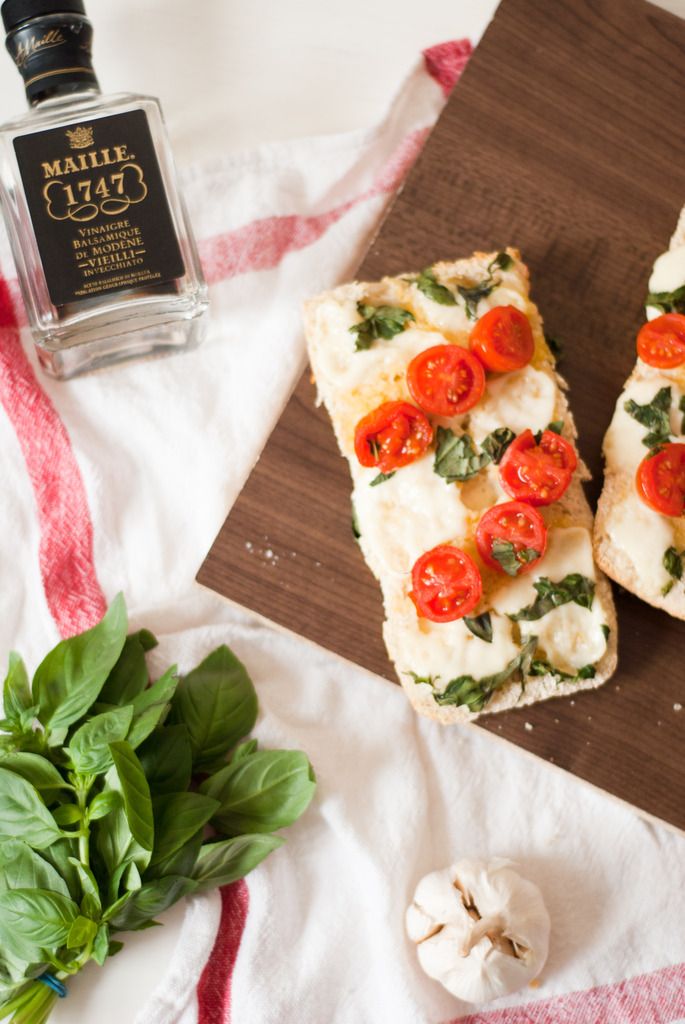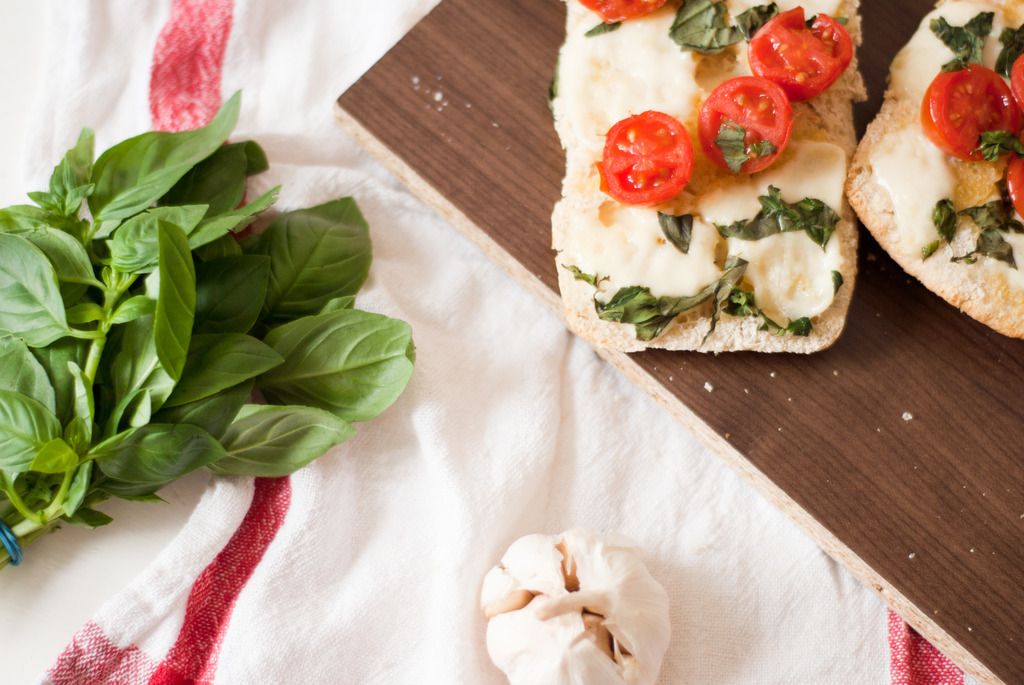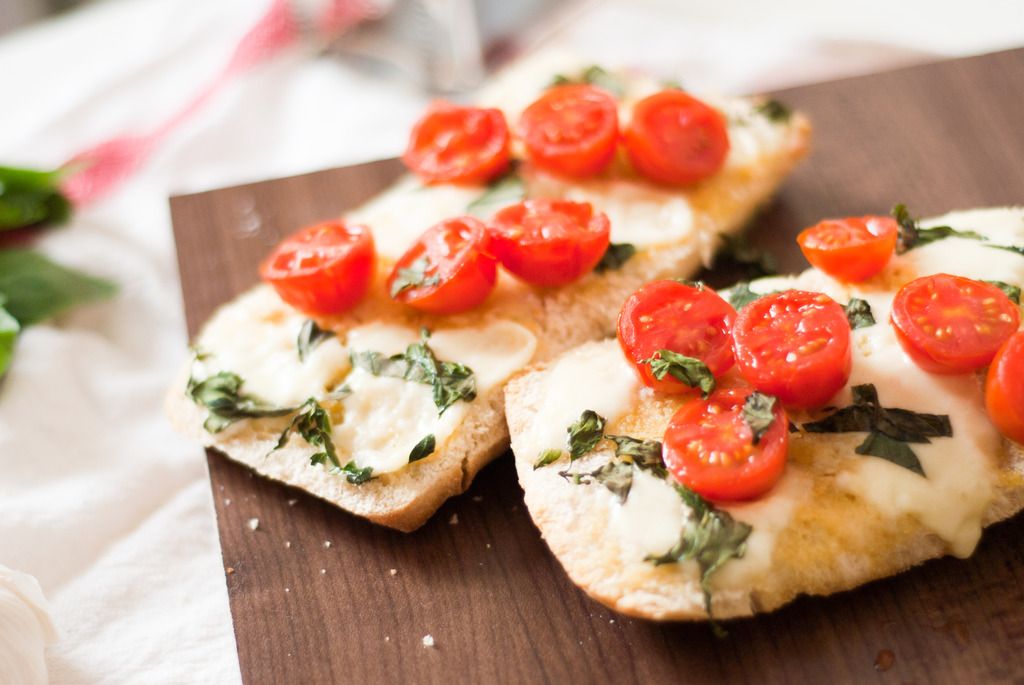 A throw back to summer food, writing these posts in advance makes it impossible to know how our weather is. Let's hope it's crisp and sunny and you need a throw back of summer food in your life!
There's nothing better than the combination of tomatoes, mozzarella and fresh basil. That's what I thought up until recently. Add garlic butter into the mix too and it's pretty much perfection. I've been making my own garlic bread recently, well cheating slightly as I'm using shop bough ciabattas, so much easier than making your own! The flavour of this garlic bread compared to shop bought is so much fresher and a lot less artificial, it really doesn't get better than homemade.
These breads are perfect sharing food, although I'm not a big fan of sharing food, but they're perfect for evenings with friends. Cut them up smaller and put them on a pretty plate and you're ready to go. Oh and you need to add a good drizzle of balsamic vinegar, we ran out, I'm keeping hold of that beautiful bottle though and although they still tasted great, the vinegar brings the flavours out even more.
Mozzarella, Tomato and Basil Garlic Bread
- Makes 4 -
ciabatta loaf
4tbsp softened butter
3 garlic cloves, pressed
280g mozzarella ball, finely sliced
fresh basil
handful of cherry tomatoes
balsamic vinegar
salt and pepper to season
- Preheat oven to 200ºC/ Gas 6.
- Cut the ciabatta in half length ways and in half again to make 4 small breads.
- Place onto a large baking tray, cut side up.
- In a small bowl beat the butter until beautifully smooth.
- Add the pressed garlic and spread evenly onto the bread.
- Place the mozzarella cheese slices on top of the bread.
- Add the tomatoes on top.
- Bake the bread for 12-15 minutes or until the cheese is melted.
- Season with salt and pepper, to taste. Add the fresh basil and drizzle with balsamic vinegar.
- Cut into slices and serve.
This post has been scheduled in advance as I am currently taking two months maternity leave from blogging to be with my baby. All comments will be answered in time, thank you in advance for being patient.