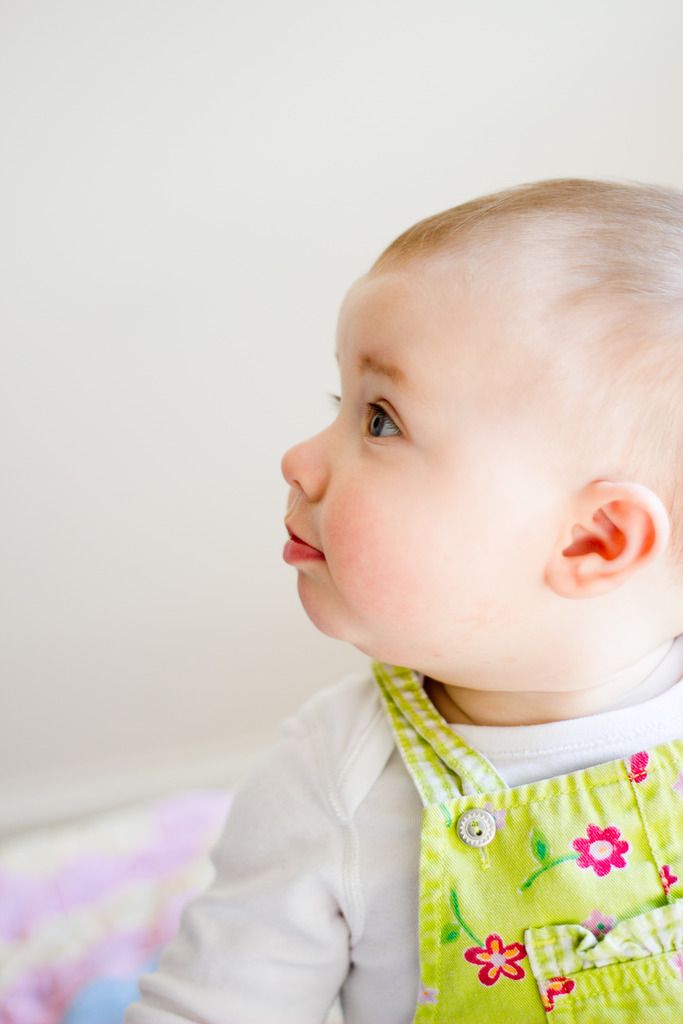 I'm not going to lie the last month had probably been one of the toughest. Even tougher than the newborn stage. Growth spurts and teething have well and truly taken over this month but Edith is still her happy smiley self most of the time. The real test this month has been sleeping and bedtimes but I'll talk about that more below. I can't believe that I've almost come to the end of maternity leave. We are then faced with new issues and my anxiety about leaving my baby. It's bloody hard. I had a keep in touch day at work a couple of days ago and although it wasn't as bad as I thought it was I didn't enjoy being away from Edith. I know a lot of people think that being a stay at home mum is boring but I really enjoy my time with Edith. I guess things will get easier for me. Edith didn't care much at all she had a lovely afternoon with her Daddy and Granny.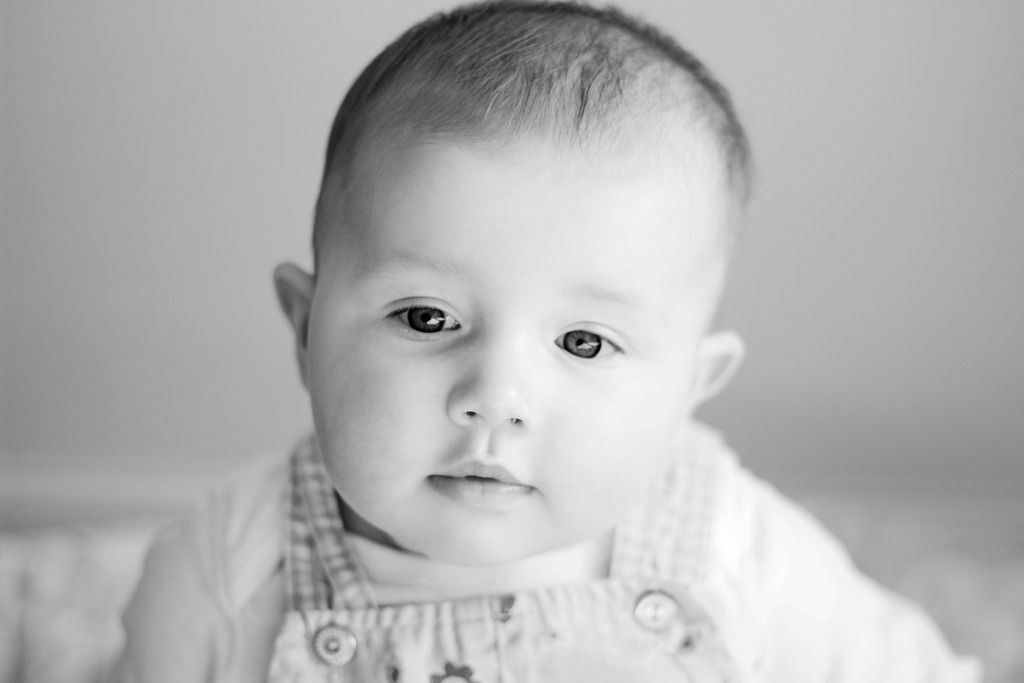 Sleep
This last month has been tough. There has only been a few nights where Edith has only woken up a couple of times. The rest of the nights she has been up every hour or so. It's exhausting, I can see why they use sleep deprivation as a torture technique. Both of us have had sleepless nights and it's not been much fun. After cracking the other night and sobbing that I can't continue like this we decided that we would start "sleep training". I hate that term, it sounds like what you would do for a puppy not a baby. I'm way to soft and protective to use the cry it out method or controlled crying. So we've gone for a much gentler approach, the pick up, put down. It's still hard (we are only on night 1), there's a lot more crying involved but it means that I' not feeding Edith to sleep anymore and she will hopefully learn to settle herself. In hindsight we should have done this a few months ago but with your first child you're still learning and hindsight is a beautiful thing. I'll be sure to update you on how this works out for us, fingers crossed for more than a couple of hours sleep!
Feeding
Edith now refuses to eat puree. Which was perfect timing as I had just made up a new batch however it's also really handy as it means she can just eat what we are having (within reason). She's tried a variety of different foods and she's really enjoying it. I on the other hand aren't enjoying it as much. Oh the mess and the worry. I joke, It's great to see her feed herself and explore different foods.
As for breastfeeding we are still going, even with comments like "isn't she getting a bit old for that now". She's cut down a lot now she is having meals. She is now going 3/4 hours between feeds and longer at night too. Edith still takes a bottle of expressed milk well, which is great news with me going back to work.
Size
I haven't had Edith weighed since February (ooops bad Mum alert) but we have no concerns (have you seen those chunky thighs?). She's gone into 9-12 sleepsuits already. She's way to long that girl.We are still in 6-9 but I imagine that this time next month we will be in 9-12.
Nappies we are in size 4 still. It won't be long until we've moved up to 4+.
Milestones
First time Edith has been swimming. She absolutely loved it!
Passing things from one hand to the other.
Looking for dropped toys.
She's in her bigger carseat.
Sitting unaided.
Babbling a lot more (we love the sound of her voice).
Waving.
Reaching to be picked up.
Bum shuffling.
Things Edith Loves
Pulling socks her off.
Saying DaDa. (traitor!)
Drinking bathwater.
Things Edith Hates
Being put down to sleep.
Happy 7 Months Edith!