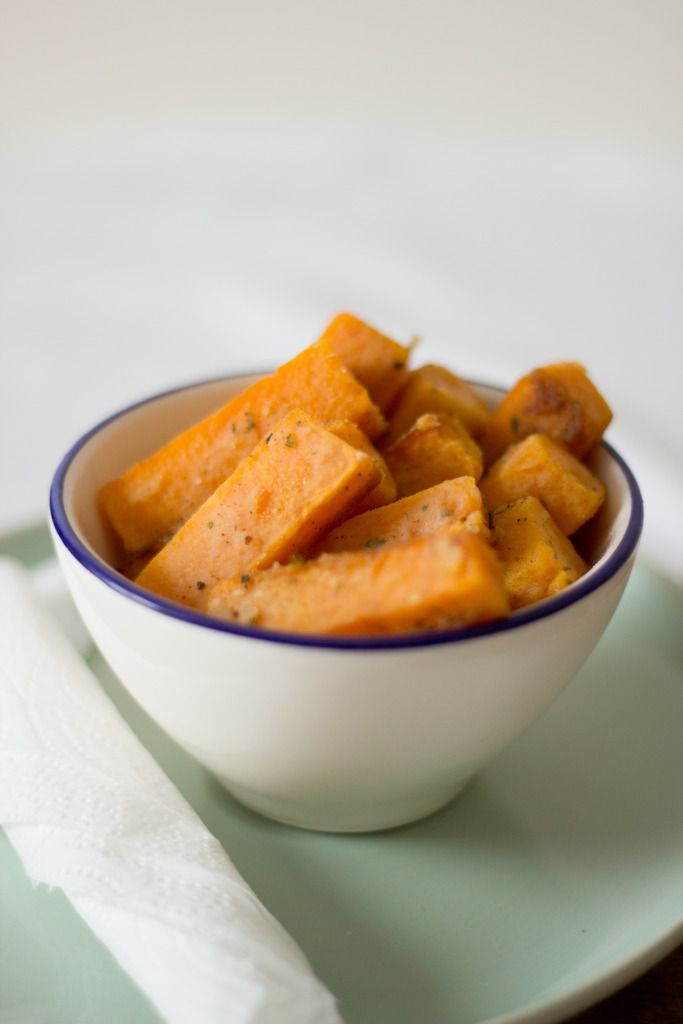 So as our baby decided that she did not want to eat purees any more I had to get a bit creative with her food. Most days I can take out bits of our dinner for her to eat, the other night for example we had a cheese, tomato, spinach and ham pasta bake. Before I added any seasoning I took a little of everything out for her. She really loved it and she enjoys eating together as a family, as do I. There is nothing nicer than sitting around a table eating together. Last Friday I couldn't think what to make her for lunch. I had an omelette for my lunch and I'm quite ready to give Edith eggs yet. So in my cupboard was a butternut squash and I started to think what I could do with it. Earlier in the week we had homemade, of course, sweet potato fries and I wondered if I could do something along those lines. I had a Google, oh what would we do without you, and one of the search results was exactly what I was looking for.
These are more than just a cooked chip of butternut squash, these are seasoned (not with salt, don't panic) with herbs and touch of paprika. I still find it slightly amusing that babies can have herbs and spices. I don't know why and of course some of them are suitable but it's just something I didn't expect. Oh the things you learn along the way. I made these up an hour in advance as Edith was happy playing. That gave them enough time to cool down. I, of course, had to try one and they were so good! I can see these becoming a side dish for us! I also reheated the leftovers for Edith's dinner the next day. They kept really well covered in the fridge. Edith really enjoyed them so I'll definitely be making them again.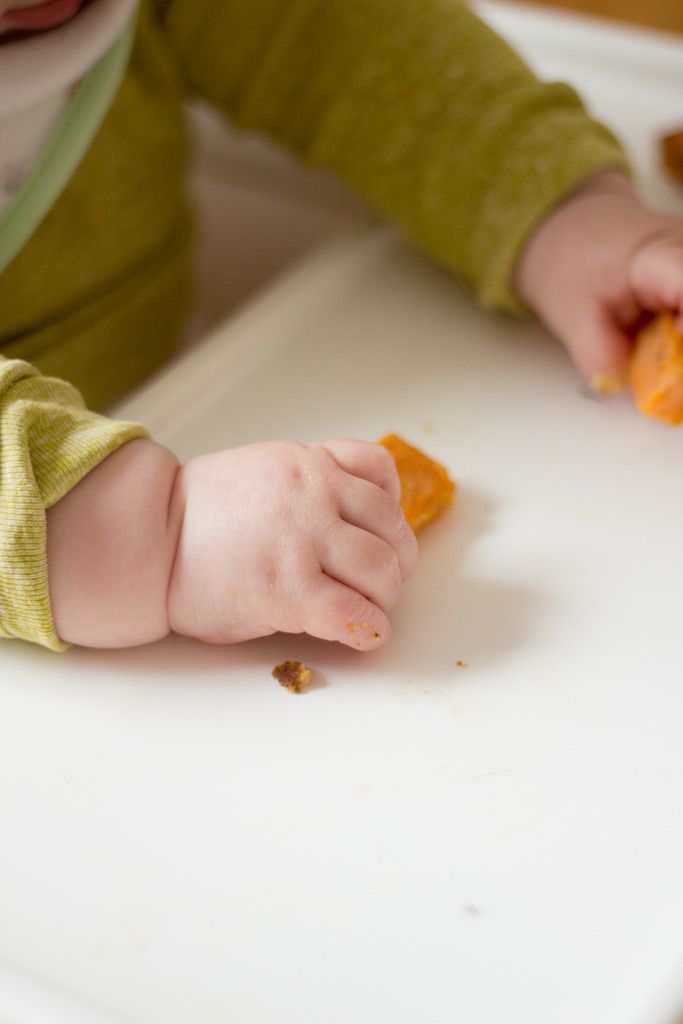 Butternut Squash Fries - BLW/ Finger Food Ideas
1 butternut squash
2 tbsp plain flour
1 tsp mixed herbs
¼ tsp paprika
1 tbsp olive oil
- Peel and cut the butternut squash into chips. (This is a lot harder than it looks, butternut squash skin is tough!)
- Bring a small pan of water to the boil.
- Add the butternut squash and cook until soft but not mushy.
- In a bowl combine the flour, mixed herbs and paprika.
- Heat the olive oil in a frying pan.
- Dip the butternut squash fries into the flour mix and place in the pan.
- Gently fry until golden.
- Leave to cool completely before serving to your baby. If you are making these for yourself enjoy them at whatever temperature you like.