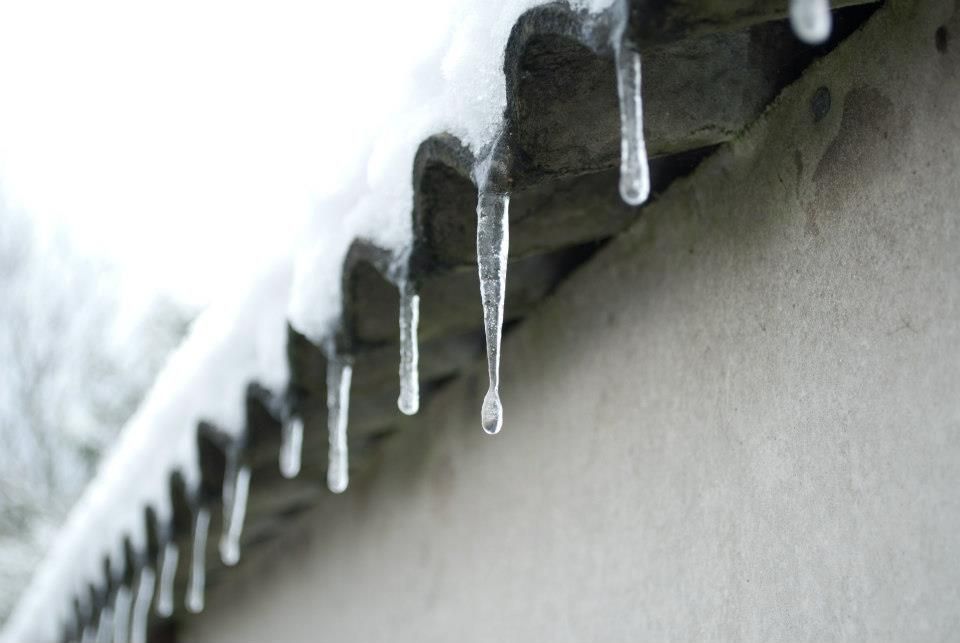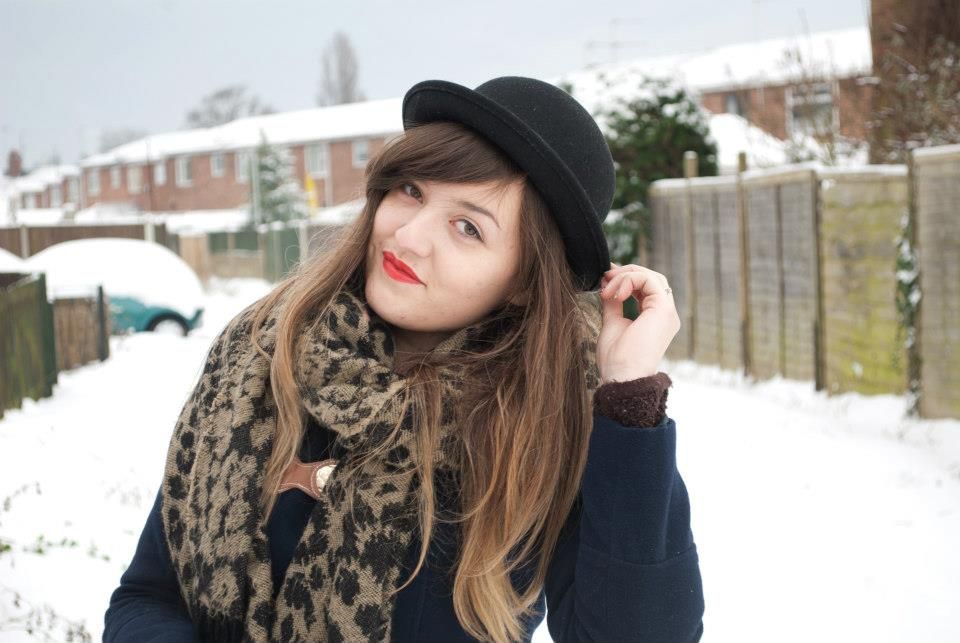 Well the snow has hit us hard again. Of course we had to venture into the garden and build a snowman. On the coast where I live we've had around 6 inches! Which is some of the deepest snow we've had in years.
When it's bitterly cold and you've come in from the snow all you want (well all I want) is a nice hot dessert and I've found an easy store cupboard essentials recipe.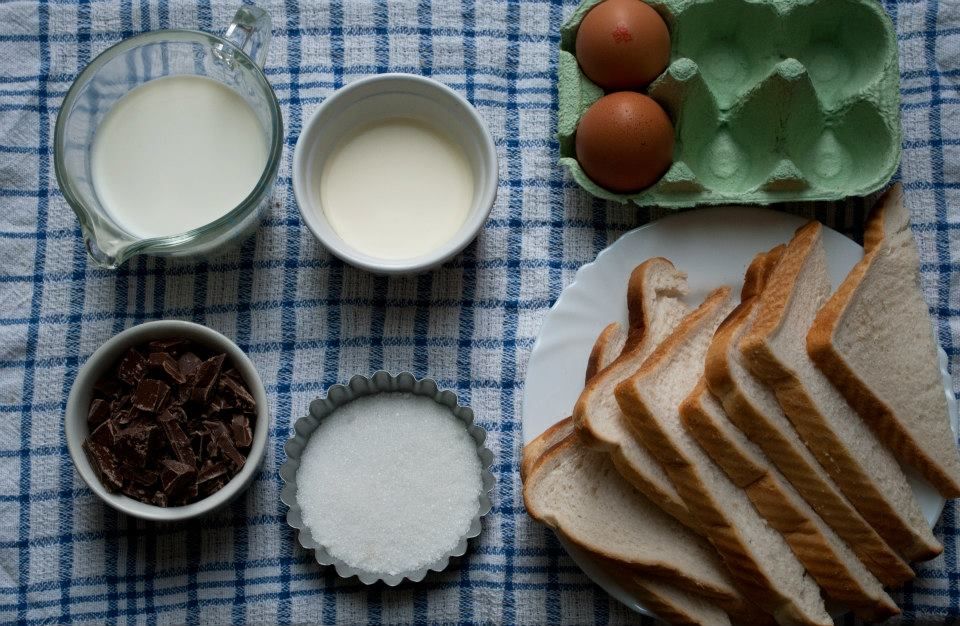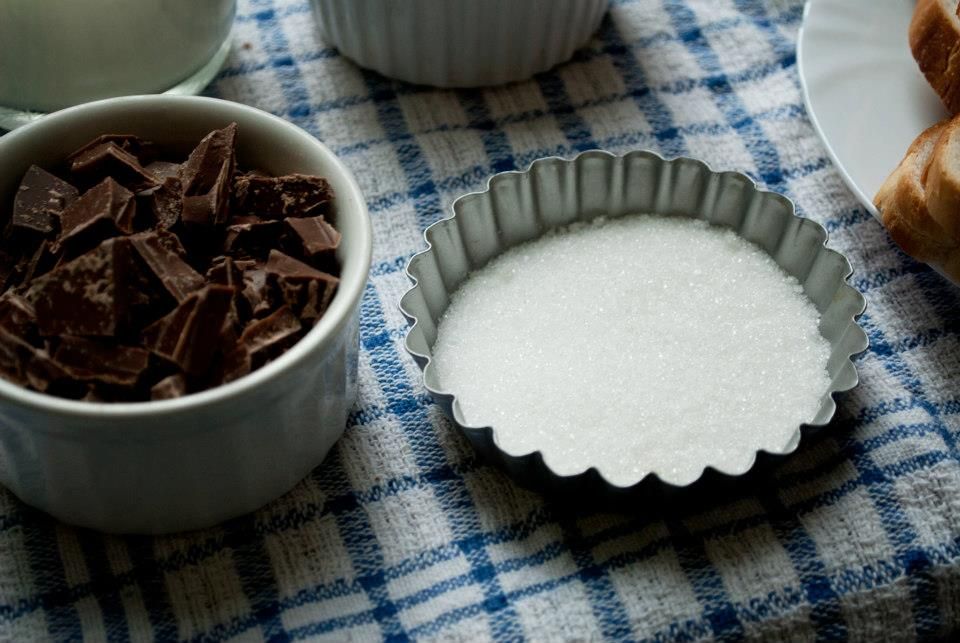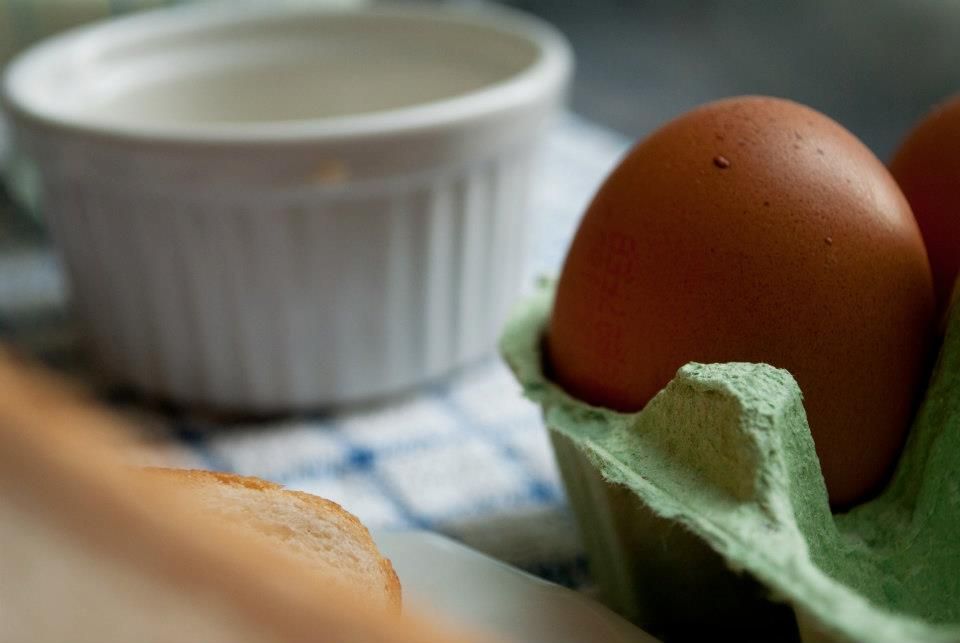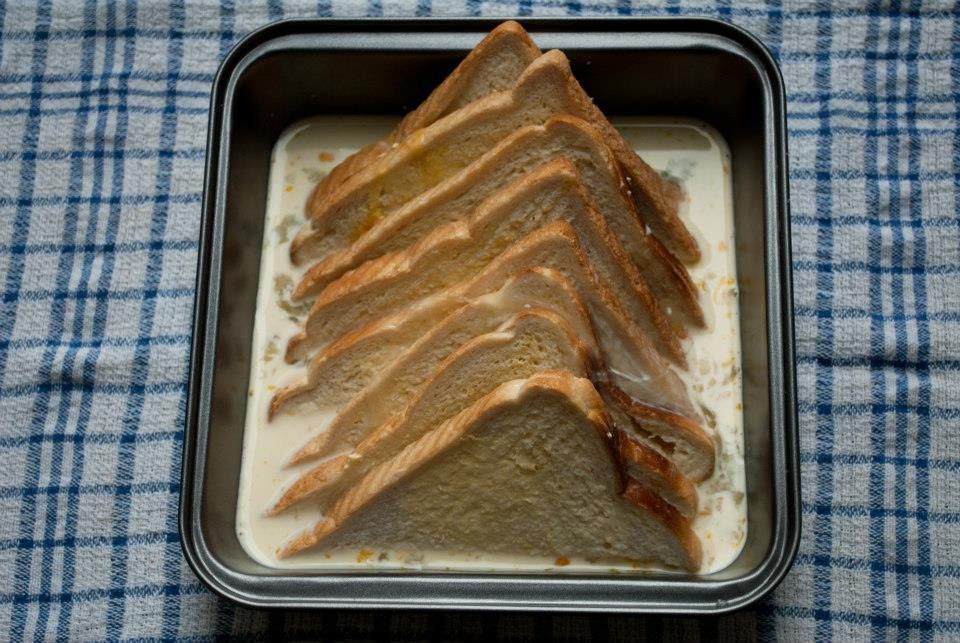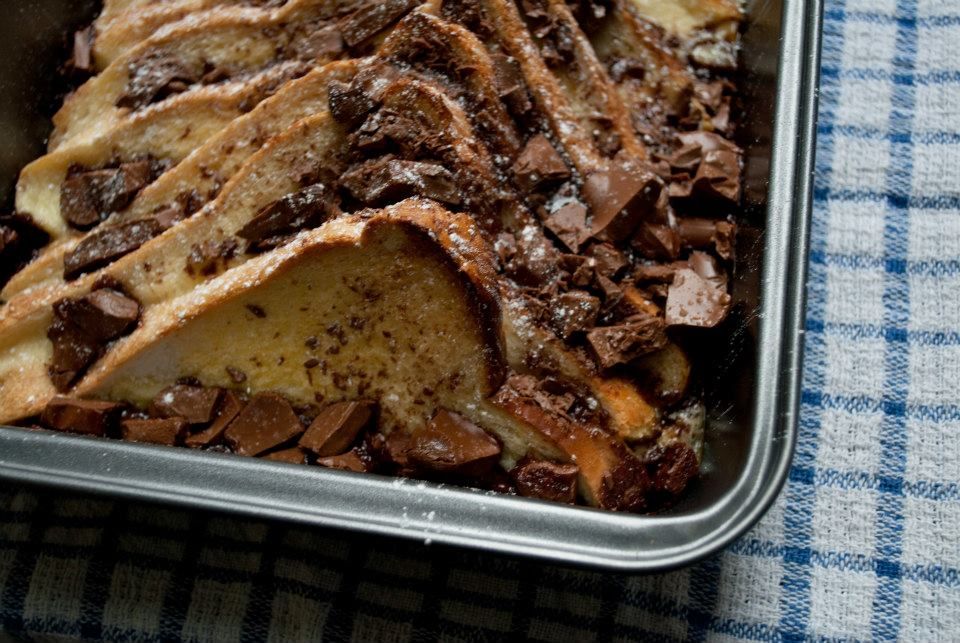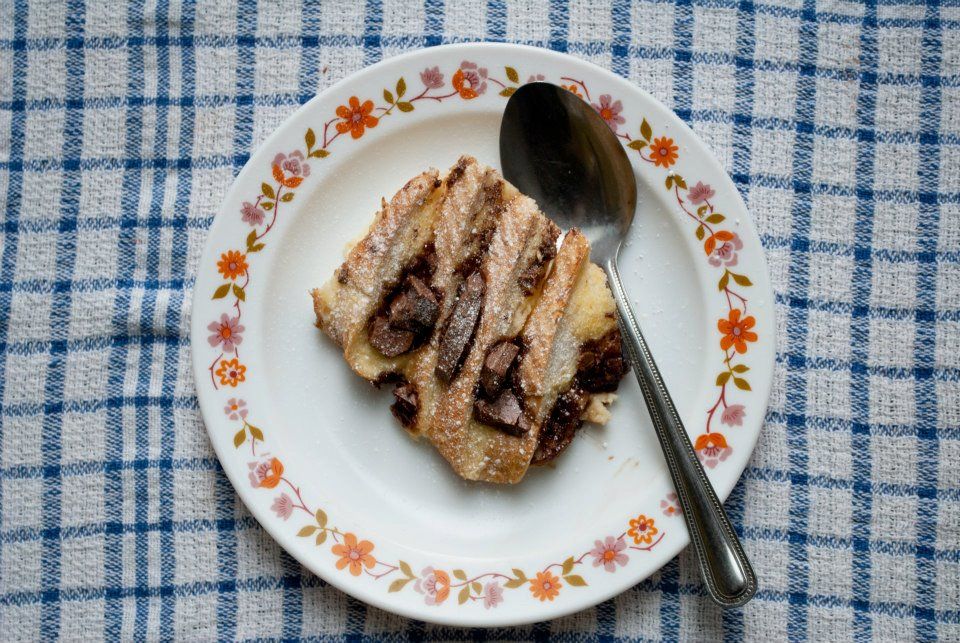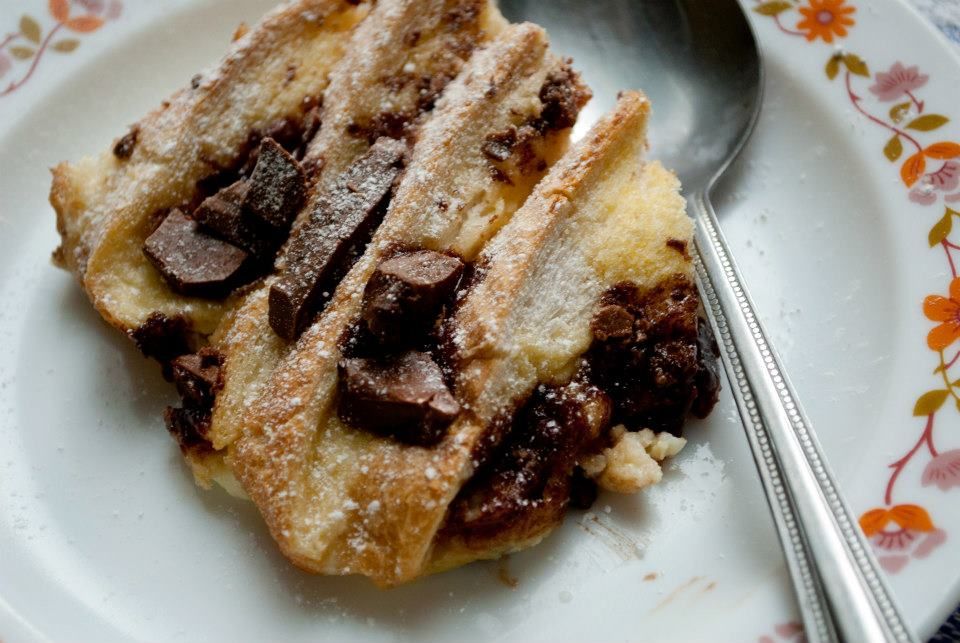 Chocolate chunk bread and butter pudding. It's really easy to cook and takes around 25 minutes.
Ingredients:
4-8 Slices of bread, depending on how big your tin is.
Butter, to spread
175ml Milk (full fat milk is best)
25ml Double cream
20g Sugar
2 Eggs
85g Chocolate, chopped into chunks
1. I left my bread out overnight to go a bit stale as this make the liquid soak into the bread better.
2. Cut the bread into triangular slices and butter both sides and lay in your tin.
3. In a jug mix the milk cream and sugar together, then add the eggs. Stir until combined.
4. Pour the mixture over the bread and leave to sit for 15 - 20 minutes.
5. While your waiting preheat the oven to 180ºC/ Gas mark 4.
4. Sprinkle the chocolate chunks over the bread and put in the oven for 25 minutes. Keep an eye on it as it may not take as long.
5. Once cooled dust with icing sugar to make it look pretty. You could serve this with cream, custard or good quality ice cream.
And your done, easy as that. It tastes great too. If you like raisins or dried fruit you could put that in instead of the chocolate. But I much prefer chocolate!
♥