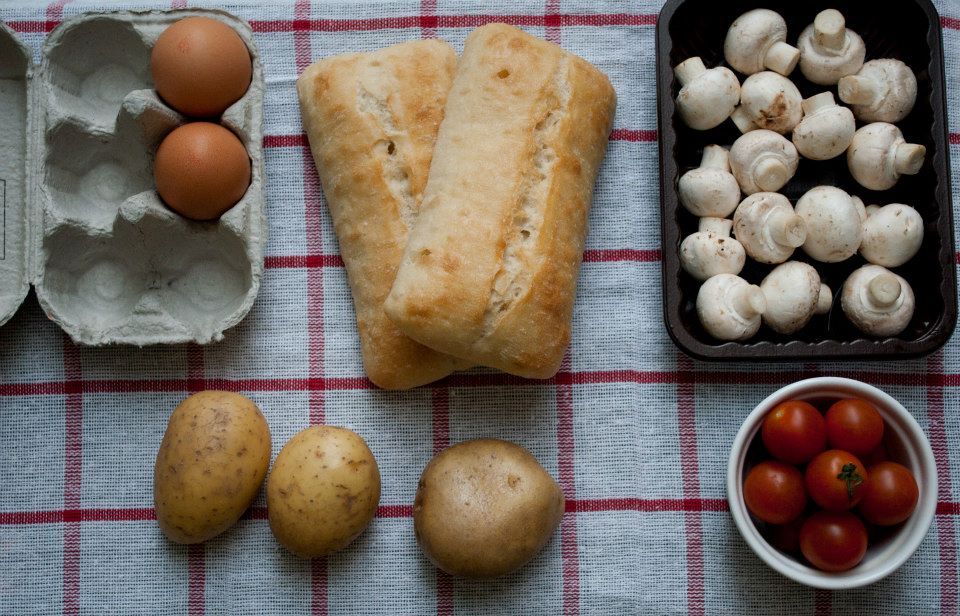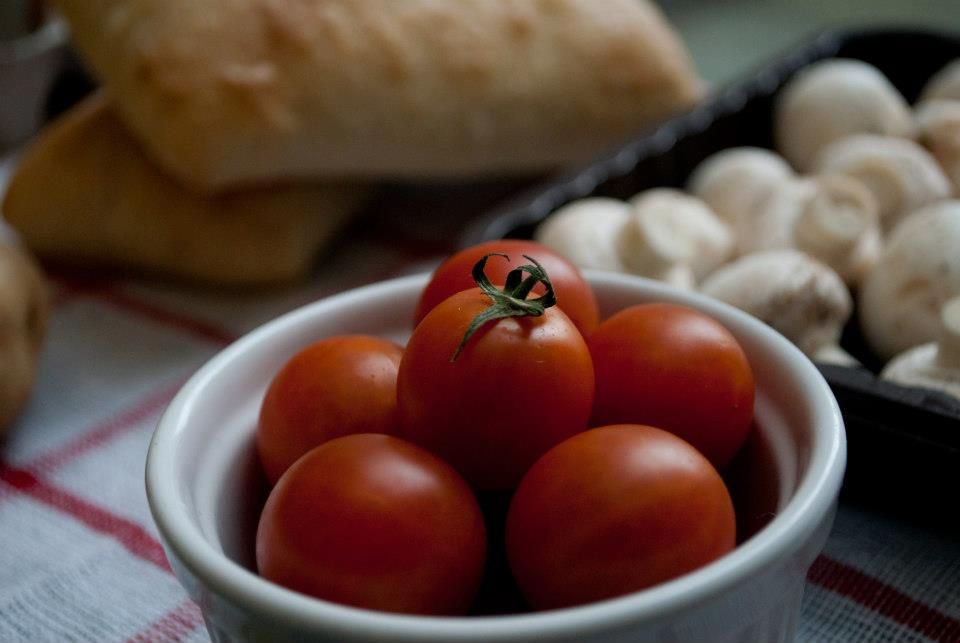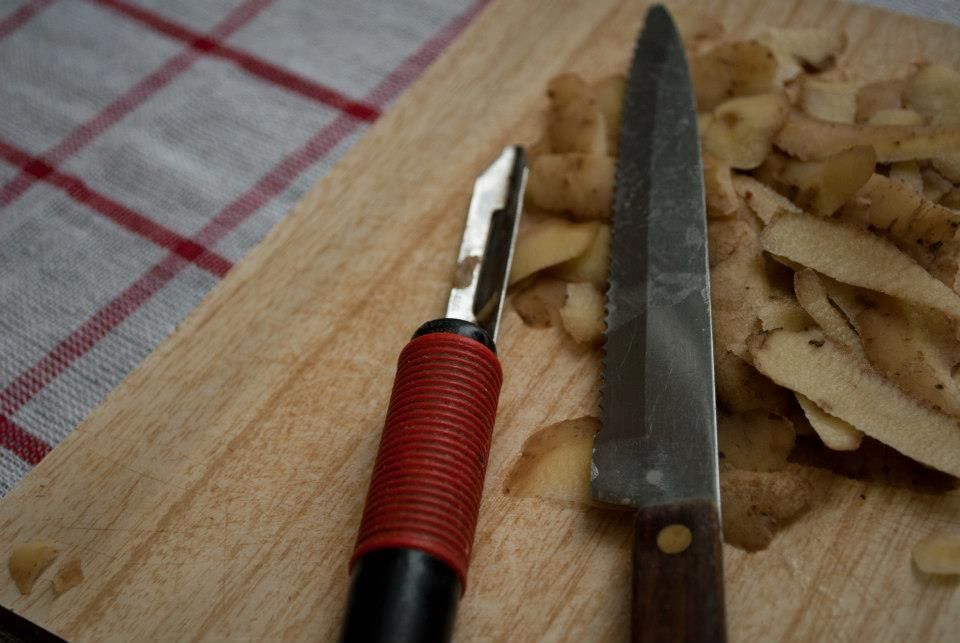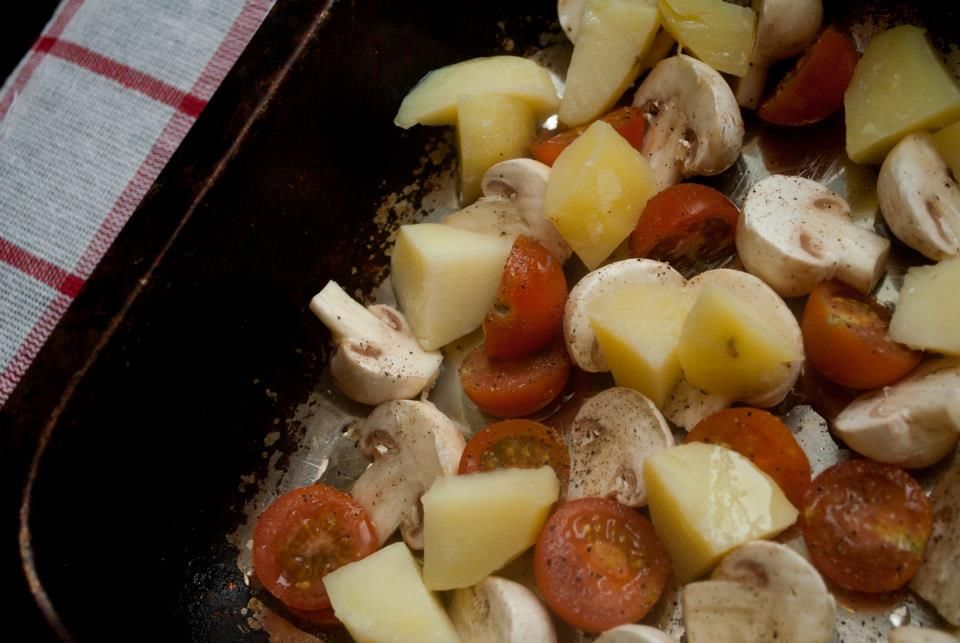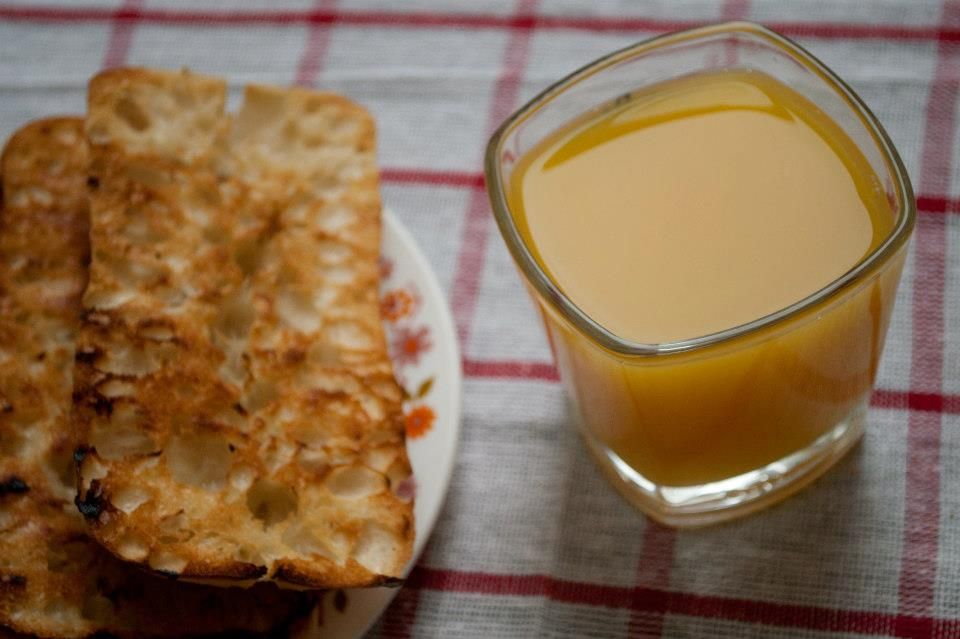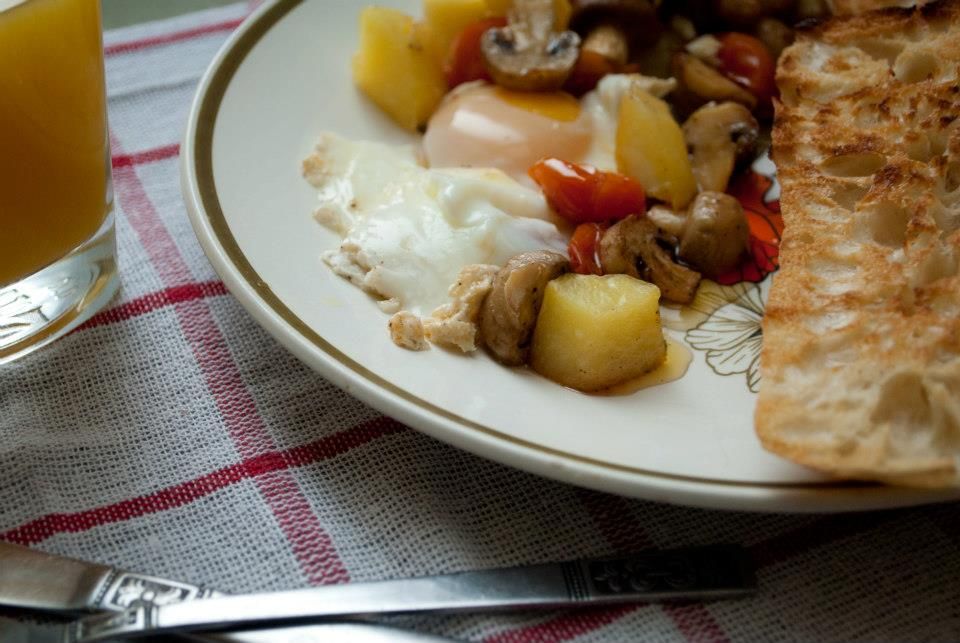 I think I may have discovered the greatest brunch idea ever! Now there's nothing stopping you having this for breakfast other than the fact someone will have to get up early (or you could cook them the night before) to cook the potatoes. So it's really the perfect thing for a lazy Sunday.
Here's the recipe, now I'm a vegetarian so no meat for me but you could always add some bacon if you wanted!
Ingredients to serve 2:
250g potatoes, cubed
125g button mushrooms, chopped in half
10 cherry tomatoes, chopped in half
2 tablespoons olive oil
2 eggs
salt and pepper
Cibatta, to serve
1.
Parboil
the potatoes until they are soft. Drain and let the steam out.
2. Pre-heat the oven to 220ºC/Gas Mark 7.
3. Place the potatoes, tomatoes and mushrooms in a roasting tray. Drizzle with the olive oil and season to taste with the salt and pepper.
4. Put in the oven for 25 minutes. Make sure the potatoes are cooked through, then bring out of the oven.
5. Make two hollows in the tin by pushing the vegetables to the side. Break an egg in each hollow and bake for a further 5 minutes. Once the eggs are set , bring out of the oven and serve on pretty plates.
6. Toast or grill your cibatta and serve.
7. Make yourself a glass of orange juice, grab a paper and sit back and relax.
♥