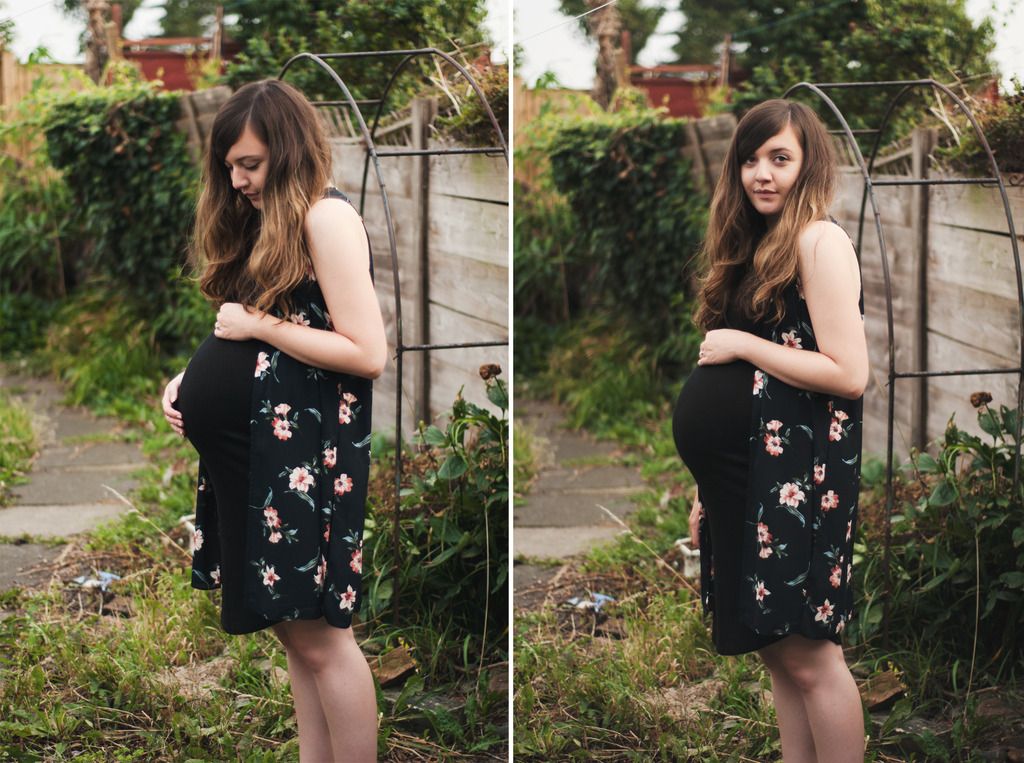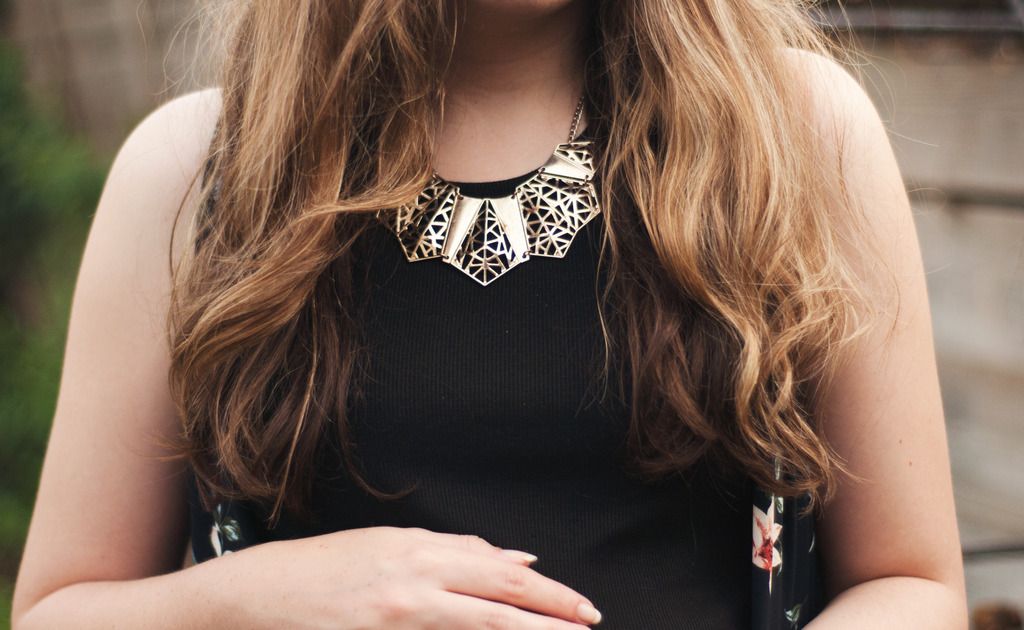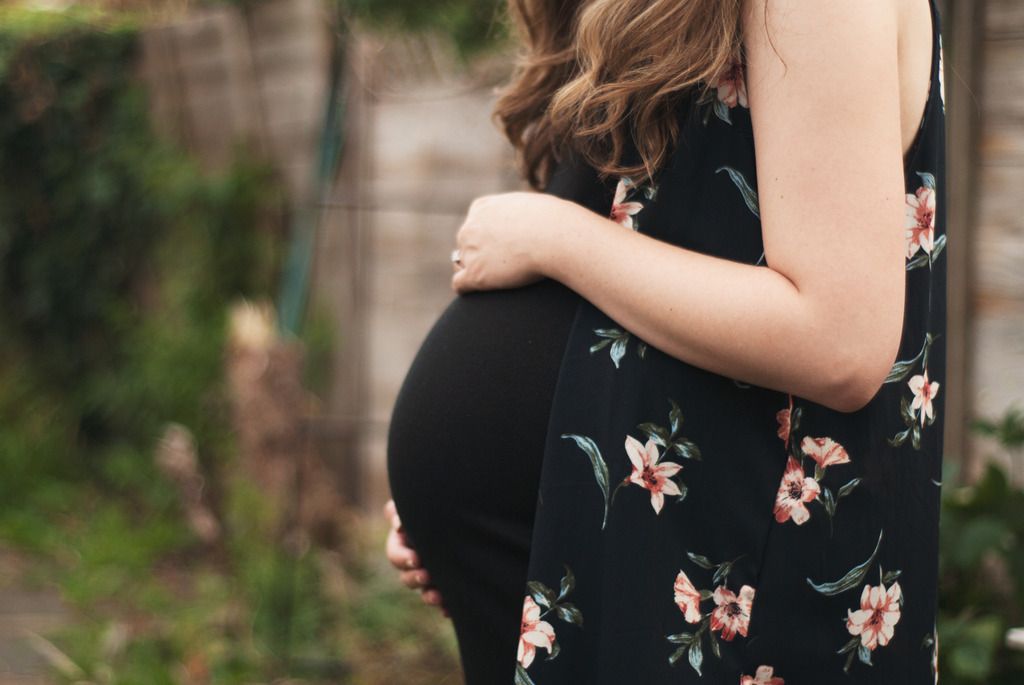 Wow that bump is getting big! It's so difficult to find things to wear right now and I'm ashamed to admit that most days I live in leggings and a black stretchy vest top, oh how exciting. I wore this outfit to a wedding reception we went to Thursday evening. I wanted something that looked smart but something I could fit into comfortably.
My trusty black midi dress made
another appearance
as well as this beautiful floral kimono. It's the perfect thing to buy right now as I can still buy the size I was and know that it will fit me once I've had baby girl. I did have to wear flip flops though, which horrified me a little. I am very much a heels kind of girl but none of mine fit my puffy feet and I didn't want to fall over!
There are so many nice pieces on the high street right now but there's no point trying to squeeze myself into them. I've decided that I'll treat myself once baby is here, along with that long awaited cappuccino (oh things I'm planning to help me through labour!).
Oh how I long for a decent pair of jeans! I'm going to make myself a shopping list of things I need and I can tell you one thing, leggings will not be on there, once I've recovered after giving birth, I never want to see a pair of leggings again!