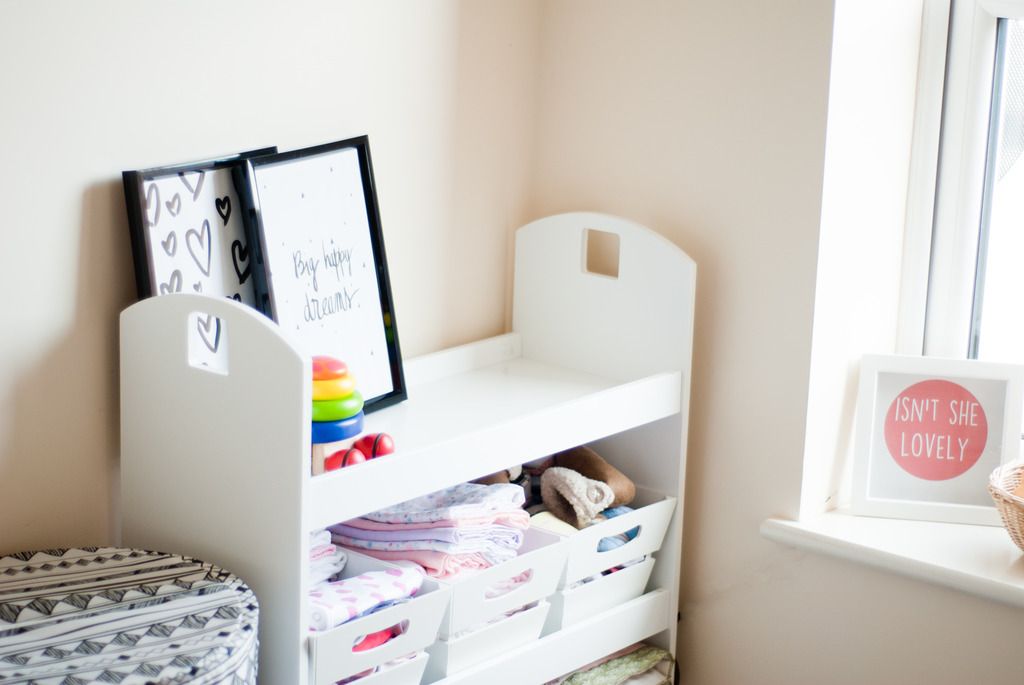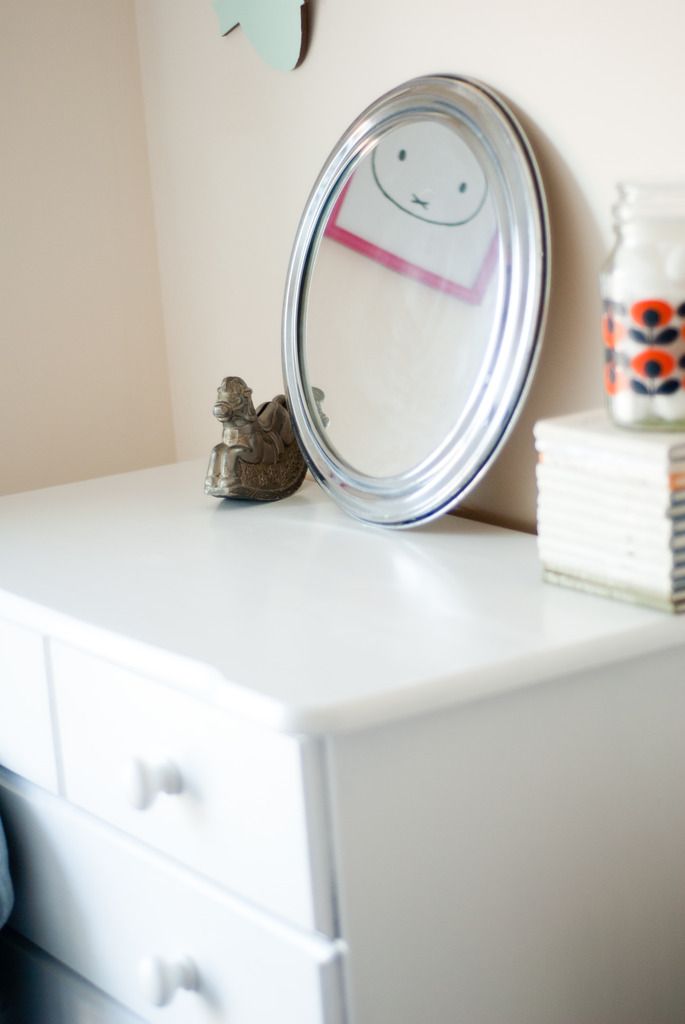 We've finished. After a lot of hard work and effort the nursery is all ready for baby's arrival, good job too with not that long to go! I'm so happy with how it looks, there's still a few things needed to fill shelves but I'm sure we will gather things along the way!
The room before was our dressing room which had become filled with clutter. I had a big clear out on eBay and Facebook for sale sites and the money I made from selling clothes and furniture went towards the nursery or pushchair. It took a lot of time to clear and deep clean the room but we had it done by the end of May. It was then just a case of finding the right furniture and essential pieces for the nursery.
The room, that follows straight on from our room, itself is on the smaller side which meant we had to be sensible with the space and storage. The size is perfect for now but as she grows we will probably need to start adding more storage.
The cot is second hand and freshly painted to bring it back to life. The Mr (to be) brought it back one weekend. Somebody was having a garden sale and it said free to good home, so he took advantage of their generosity and picked it up. We then painted it with the furniture paint we had and bought a new mattress for it.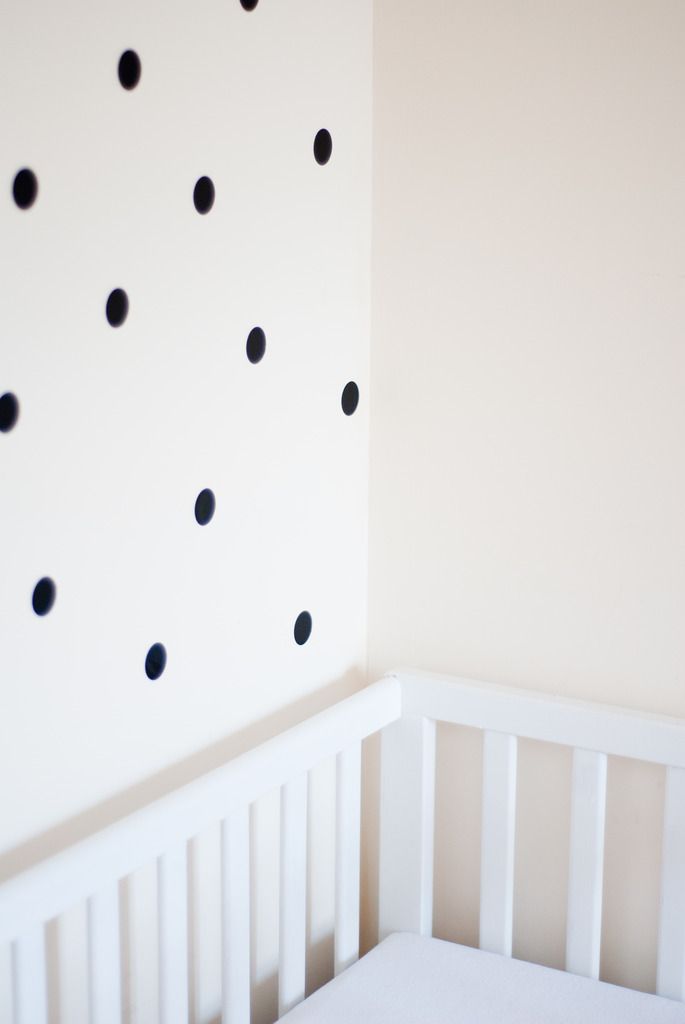 I painted the chest of drawers in the same white paint. We were given the drawers from a friend who no longer needed them. There the perfect size for now and they are crammed full of tiny baby clothes! The mirror resting on top of the drawers was a bargain too. We went charity shopping in the town over from ours and sitting in the corner was the mirror. A lady had picked it up to look at it and I prayed that she would put it down, as soon as she did I ran over to it and decided it was coming home with me. It was £1.50 which I would have been stupid to have said no to!
All of the prints in her room I've made myself or have downloaded free printables that I've scoured Pinterest for. The pull along toys came from a carboot sale for £1.50 each and most of the books we have for her are charity shop buys too. The shelves came from B&M Bargains and were just £5.99, they are perfect for trinkets and toys and perfect to style! I made the little raindrops myself as I'd seen them on Pinterest but couldn't find a link to them anywhere, so I got my needle and thread out and made them myself.
I bought the polka dot wall stickers of eBay. In the end we needed to order two lots but at £1.40 a go we didn't mind. The white crates were from Poundland. They originally were an awful yellow colour and they had "Beer Stash" written on the side, I painted them with the same white paint as the drawers and cot, they've come up really nicely and fit on the unit perfectly.
The shelving unit was the most expensive piece of furniture in the nursery at £20, it's from Vertbaudet and is such good quality. The black and white storage bag is a pop up laundry hamper from Primark for £2.80, I saw them online and hoped that the one nearest to me had them in stock. I left that day with it proudly in hand!
And that's it! Our baby's nursery all ready to go. We've both put a lot of hard work into creating this space, from sourcing things to DIY and we've done it without throwing money at things. It's just goes to show that with a bit of hard work you can achieve the look you want for very little money.
We just need baby to put in there now!