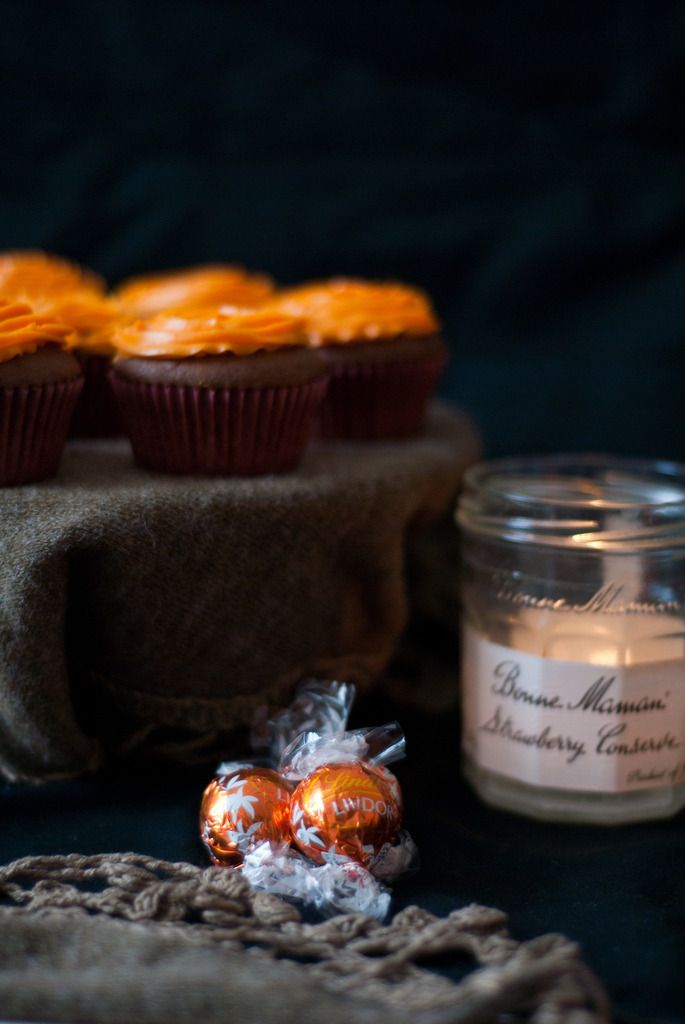 I'm not going to lie I'm just as bad as everyone else when it comes to my love of Autumn. After the summer, although we didn't really have much of one this year, I crave comfort and cosy things. It doesn't help that the shops start getting new A/W clothes at the start of August. I can't wait for walks through the crunchy orange leaves and the evenings drawing in.
Lindt have a new flavour that it just perfect for Autumn. Chocolate orange. Oh hello! These
Lindor truffles
are just heaven and when they arrived last week the Mr had a great idea. Why don't you put them inside a chocolate cupcake? It was a genius idea and it worked perfectly. The
Lindor truffle
melts into a delicious sauce and the milk chocolate and orange flavour pours into the chocolate cake. The secret to the melting middle is freezing the truffle for at least 45 minutes before baking, this prevents the truffle melting away completely.
These went down so well. We enjoyed them, my mum enjoyed them and when my friend came down from Liverpool she enjoyed them too! In fact I think I'm going to have to bake a load more. They are the perfect Autumn treat. Pour yourself a cup of tea and tuck into one of these beauties and have your own #MomentOfBliss. The pumpkin coloured buttercream is totally optional but let's face it, it's not really a cupcake without buttercream is it?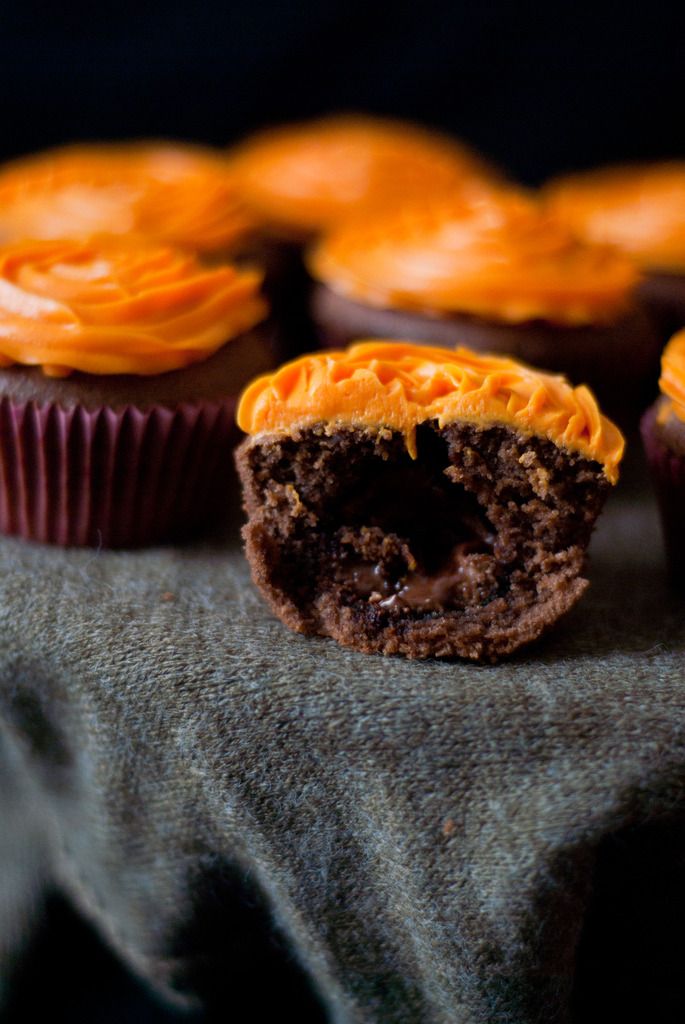 Melt in the Middle Chocolate Orange Cupcakes
- Makes 12 -
150g unsalted butter, softened
150g soft brown sugar
160g self-raising flour
3 eggs
1 tsp vanilla extract
20g cocoa powder
12 Lindor Chocolate Orange Truffles, place in the freezer for 45 minutes before baking.
- Preheat the oven to 180ºC/Gas 4.
- Line a 12 section bun tray with paper cake cases.
- Put all of the ingredients into a bowl and beat together with a handheld mixer.
- Beat for 1-2 minutes until the mixture is light and creamy.
- Place one spoonful in each case and pop in a frozen truffle. Cover with the remaning mixture.
- Bake for 20 minutes.
This post has been scheduled in advance as I am currently taking two months maternity leave from blogging to be with my baby. All comments will be answered in time, thank you in advance for being patient.