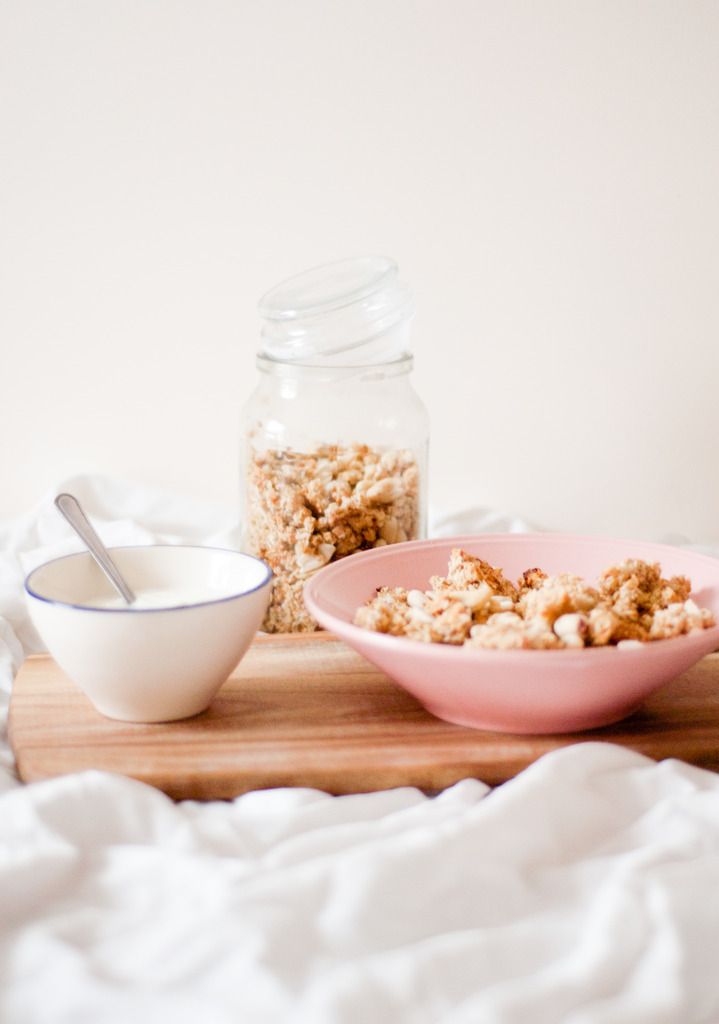 Morning's when you are a mama can be really rushed. To be fair my mornings before I was a mama were rushed but that was down to me wanting more time in bed rather than a baby needing my attention. It does mean that breakfast has to be eaten quickly and something that's simple to prepare. I normally make it (or get the Mr-to-be to make it) before he leaves for work. So I decided it was time for me to find a new and really tasty way to make things a a bit speedier in the mornings.
Granola has to be one of the easiest breakfasts and good you too, even with the secret added ingredient. The oats are a great slow release energy and leave you feeling fuller, some experts say that oats are good for milk supply if you're breastfeeding which can never be a bad thing. You can then top the granola with your favourite dried or fresh fruit or even nuts and seeds. All you need to do is pop some yogurt on top and you're away. A really tasty and simple breakfast. This make ahead recipe will last you the working week, although if you have to share with your other half and family or you're feeling particularly famished at breakfast time you may want to double the recipe.
Now you may be wondering about that secret ingredient I mentioned. Well you'll be happy to know that it's marshmallow fluff. Ok, I'll agree it's not all that healthy but it's not as bad for you as you would expect. It provides that sweetness as well as binding the mixture. The 3 tablespoon-fulls that go into the granola is only 60 calories and as it's marshmallow there is trace fat in it. Which means it's the perfect guilt free breakfast.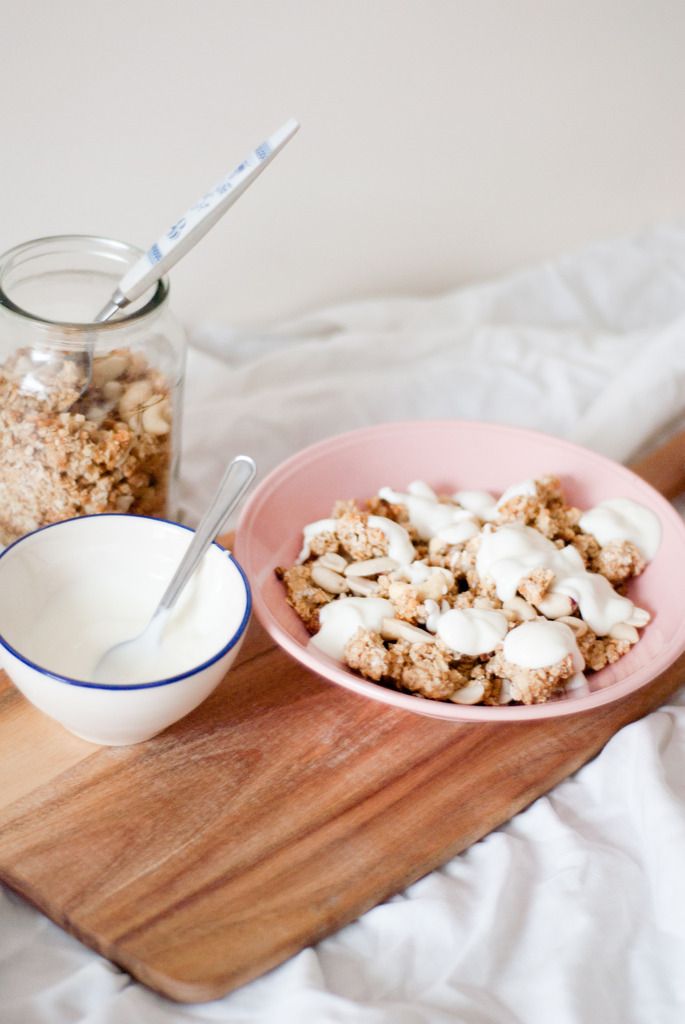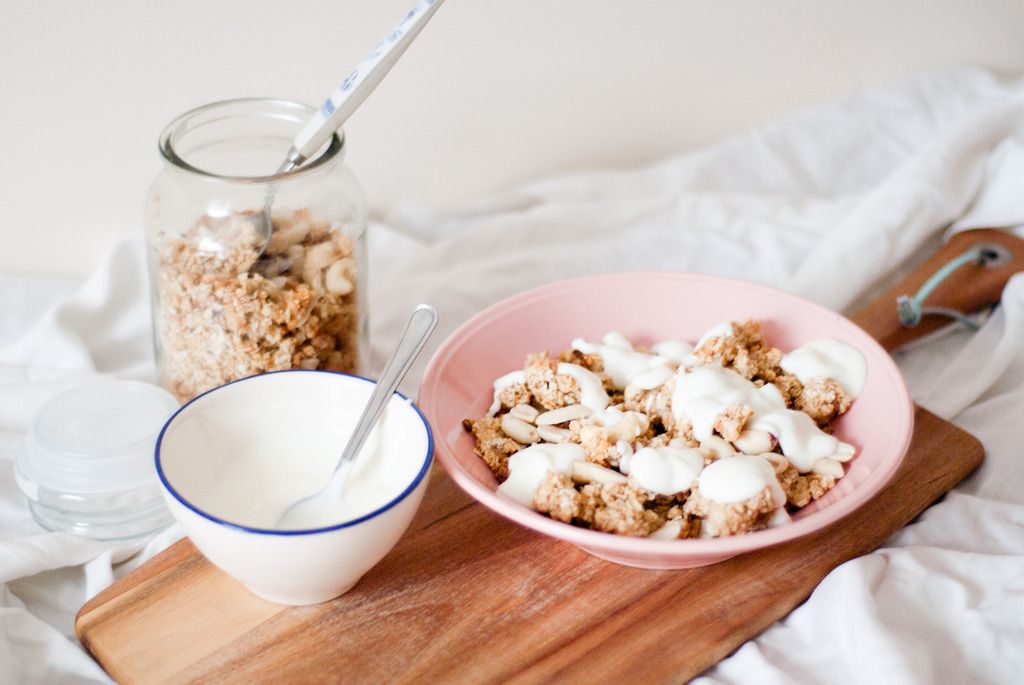 Easy Granola
- Serves 5 -
240g rolled oats
50g dessicated coconut
4 tbsp natural peanut butter
2 tbsp extra virgin olive oil
4 tbsp maple syrup
3 tbsp marshmallow fluff
handful of nuts, fruit or seeds
- Pre-heat the oven to 180ºC/Gas 4
- In a bowl combine the oats and coconut and stir until combined.
- In a small pan melt the peanut butter, maple syrup, marshmallow fluff and extra virgin olive oil. Once melted pour into the oat and coconut mixture.
- Mix together until the mixture starts to clump together.
- Place on a lined baking tray and bake for 15 minutes.
- After 15 minutes take the granola out of the oven and leave to cool. Leaving the granola for at least 30 minutes is essential, this helps the mix stay together.
- Once cooled and left, place the mixture into a air tight container until ready to serve.
- When you are ready to eat top with your chosen nuts, fruit or seeds and dollop over some natural yogurt.